Academics' Choice Award™ Winner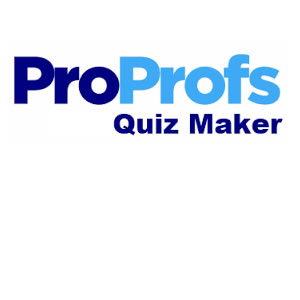 ProProfs Quiz Maker
Ages: All Ages
Price: $19.97-$199.97/month
Type: Software, Website
By
ProProfs
Description
ProProfs Quiz Maker is an effective tool with powerful customizable features that helps instructors and teachers to create online tests, quizzes and exams for global learners and employees. Quizzes can be created and shared in a matter of seconds, with its easy-to-use interface that supports features such as automated grading, quiz completion certificates, 100,000+ free quiz templates and more. With over 300,000+ quizzes, ProProfs Quiz Maker is also the worlds largest library of professional tests & exams.
Review Highlights:
This is a clever quiz making program. The highlights (or elements that make it unique in relationship to others of its kind) are related to the ability to obtain reports of individual students' performance, as well as aggregate level data. The personality type quiz can also be utilized as a supplemental activity so as to make it more enjoyable for students having to take quizzes as an assessment of what they have learned in any given class. It's a very useful program.
Buy this product at:
As an Amazon Associate we earn from qualifying purchases.