Academics' Choice Award™ Winner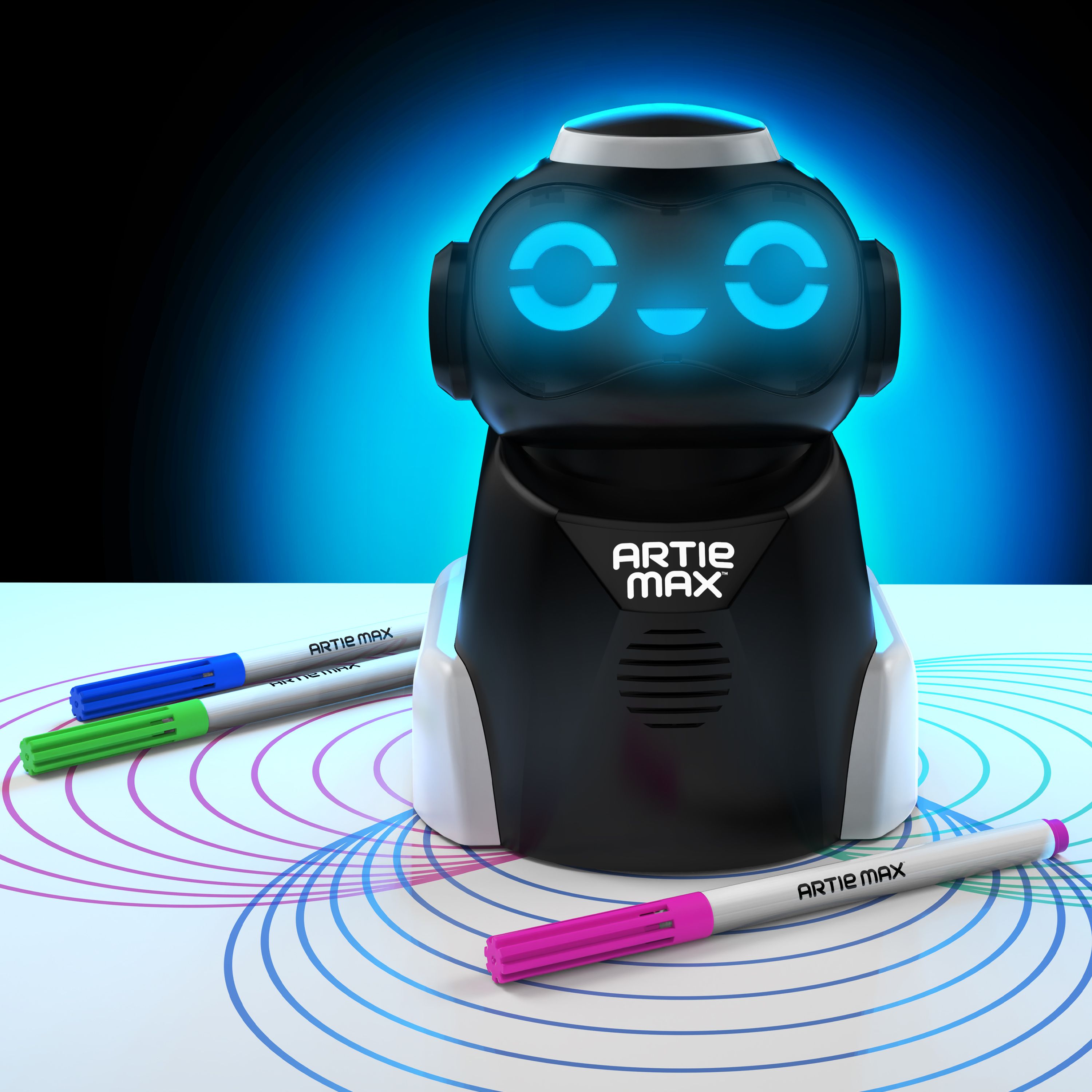 Artie Max™ The Coding Robot
Ages: 8 - 12
Price: $109.99
Type: Toy, Arts & Crafts, Gear & Equipment
By
Educational Insights
Description
Artie Max™ is a new programmable robot that combines the best of critical thinking and creative expression through REAL coding and colorful works of art. Designed for children 8+, Artie Max puts the A (Arts) in STEAM-learning and allows kids to learn five advanced coding languages (Blocky, Snap!, JavaScript, Python and C++) on a secure, private Wifi connection - no internet needed! Easy set-up has kids coding within minutes as they choose a design, build the code, then see Artie moving across the paper using colored pens to unleash their inner artist!

Artie Max is packed with creative possibilities as kids explore powerful technology like edge detection, line detection, and remote control functionality. Artie's light-up mouth and LED eyes can also be coded to different colors and expressions, further showing off this robot's personality through emotions and sounds when creating the works of art using all three included colored pens.

Learning to code while creating art is a unique way to engage both the left and right parts of a child's brain.


Review Highlights:
Artie Max teaches children (and adults) how to code. It's a great coding toy that is easy to connect to using a variety of devices (iPad, phone, chromebook, etc), it has a wide range of skill levels that it's suitable for, and it's engaging with immediate, tangible results. It's great to have the options for beginning, intermediate, and advanced. The advanced really gets into actual coding software languages like JavaScript, Python, and C++. The feature allowing you to simulate the drawing that you've coded is also great since it allows you to test out what it would look like, revive and edit, and test it out again before actually having it draw it on paper.
I liked that it incorporated so many programming languages from the most basic (Blockly) to full fledged syntax programming languages. I loved that one can code something and then see the results physically drawn on paper. It is great that one can switch between the three supplied marker colors and use similar diameter markers when more colors are wanted (or the supplied ones need to be replaced). It is also great that Artie has numerous sensors so it can follow a path and so it doesn't fall off a table or down stairs.
Children learn and practice STEAM skills, in particularly Computer Coding + problem solving. In addition there are opportunities for practicing math and art skills.
Buy this product at:
As an Amazon Associate we earn from qualifying purchases.