Academics' Choice Award™ Winner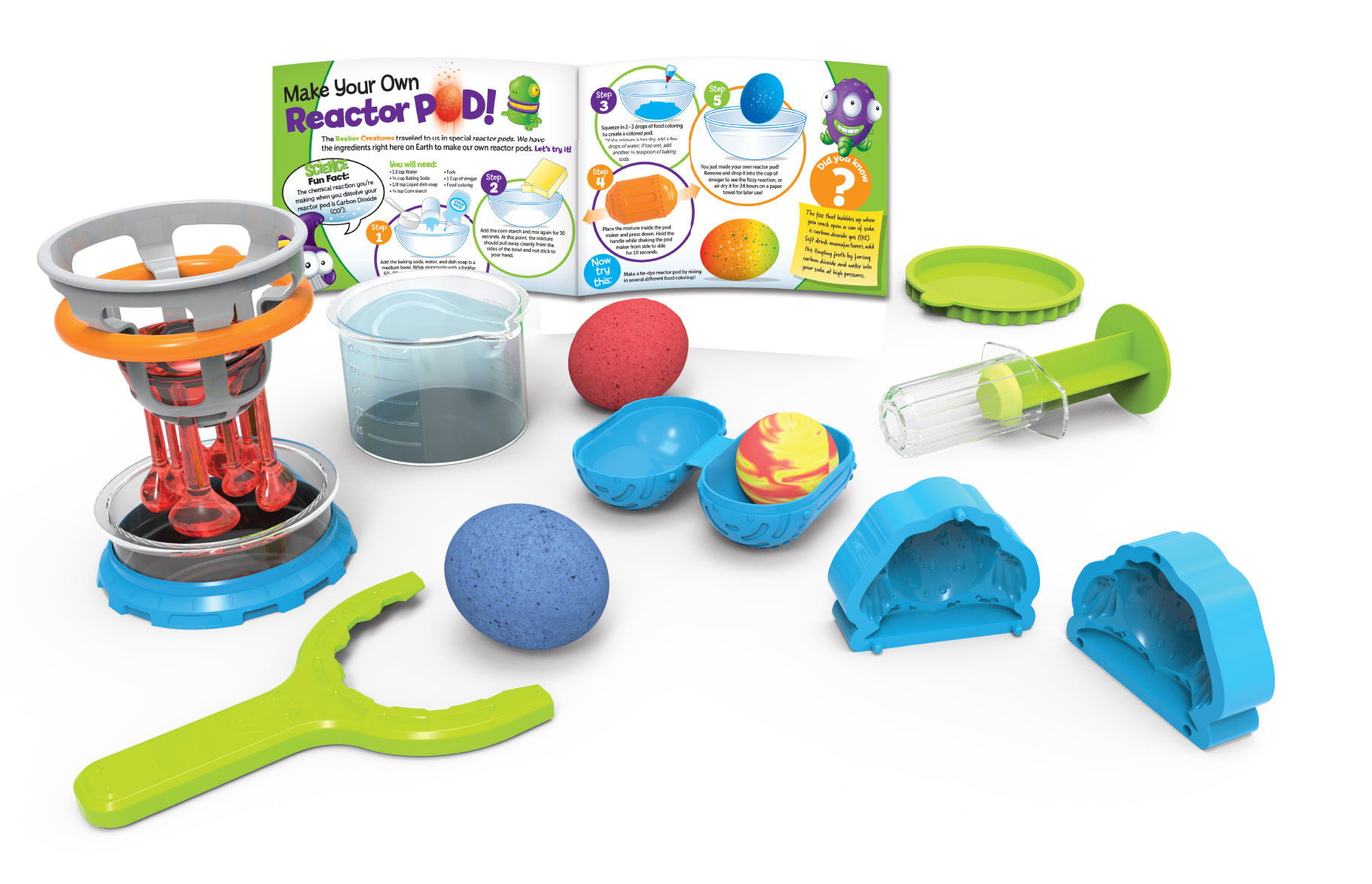 Beaker Creatures ® Alien Experiment Lab
Ages: 5 and up
Price: $19.99
Type: Toy
By
Learning Resources®
Description
Make your very own Beaker Creatures Reactor Pods, soak your creatures in slime, and so much more! This new 18 piece experiment lab includes 2 mystery Reactor Pods, full-color experiment booklet with science facts, and hands-on science tools.


Review Highlights:
Beaker Creatures Alien Experiment Lab is a lively, eruptive, hands-on activity that introduces basic scientific inquiry (observing, inferring, classifying, predicting, measuring, questioning, interpreting and analyzing data) and chemical reactions while sparking curiosity about the world and the unknown. Children extract the alien creatures and then practice basic taxonomy (the science of naming, defining, and classifying groups of organisms based on shared characteristics) by filling out the classification cards to identify the species. A recipe booklet is included with fun ideas that extends the use of the lab such as making alien slime ( always a favorite in our house) and includes fun facts and quiz questions that help children understand the science concepts behind the reactions/experiments.
The science experiments were messy, but a whole lot of fun for young kids. The experiments are simple but really fun for kids, particularly 5-8 year olds.
We liked the amount of fizz that was created when the pods dissolved. We liked the fun creatures, and that the user was encouraged to be observant in deducing the creature characteristics. We liked the fun fact cards that were filled with interesting questions and answers. We also liked that you can re-create more fizz pods for later use. There are several interesting experiments perfect for any budding scientist and all of the pictures included in the instructions made the projects very user-friendly. It was also very nice that the lists of experiment ingredients were short, and easy to obtain.
Overall, this kit is perfect for any child interested in science and chemical reactions. The best part is that it can be used again and again, and my child has the beginnings of a fun collection of creature characters as well. We have already ordered another Beaker Creatures kit, and are looking forward to playing with it as well!
Buy this product at:
As an Amazon Associate we earn from qualifying purchases.