Academics' Choice Award™ Winner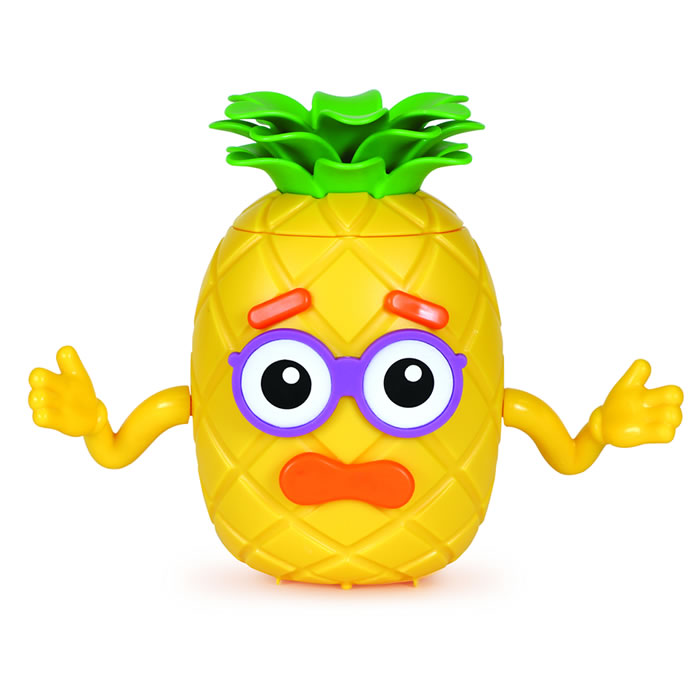 Big Feelings Pineapple™ Deluxe Set
Ages: 3 and up
Price: $19.99 USD
Type: Toy
By
Learning Resources
Description
Kids build preschool social-emotional learning skills with the Big Feelings Pineapple Deluxe Set. Kids as young as 3 can explore social-emotional learning (SEL) through emotion identification and expressions by playing with this tropical friend's 41 changeable pieces, like mouths, eyes, eyebrows and hands. This pineapple is double-sided, so kids can build two faces at once and compare/contrast emotions. This product includes a guide with tips for introducing SEL skills.


Review Highlights:
Love this! It's the new Mr. Potato Head! This product is great for kids to recognize and identify their emotions. We had fun acting out emotions and then making them on Mr. Pineapple. We then played a guessing game centered around emotions. I'll be sure to give this to my 1st grade teacher friend. I think it'll be a hit in the classroom.
This is a wonderful way to learn about emotions. As a school administrator, I'd highly recommend the Big Feelings Pineapple to any teacher in a K-2 school setting.
It includes many pieces to create different emotions. The pineapple is 2-sided, making it easier to compare two feelings. The pineapple itself also serves as a storage bin.
Overall, my daughter loves the pineapple toy.
Children develop social-emotional learning (SEL) skills, construction, compare and contrast, fine motor skills, and more.
Buy this product at:
As an Amazon Associate we earn from qualifying purchases.