Academics' Choice Award™ Winner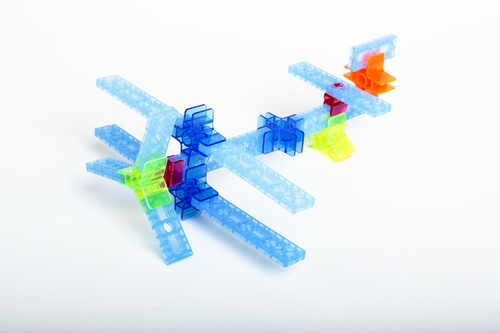 Brackitz Inventor
Ages: 3 and up
Price: $19.99-$99.99
Type: Toy
By
Brackitz
Description
Brackitz is the only construction set that lets you engineer any structure you can imaging. Anything!

Unique, connect-anywhere Brackitz attach to traditional planks at any angle, enabling builders of all ages to construct everything from small-scale builds to larger-than-life, gravity-defying, 3-D structures - no limits. With plastic planks and new rotating pieces, the Inventor Series enables anyone to create builds with moving parts! Versatile, durable and portable, Brackitz brings real-life art, math, science, architecture, and engineering principles into play!


Review Highlights:
Brackitz encourages problem solving, creativity, engineering, and architecture as children build to their hearts content. Once they complete a structure/sculpture, they are able to leave it together or rebuild and create something new.
We liked that there were samples to give the kids some direction initially. This allowed them to practice and then make their own creations and they are only limited by their own imaginations. It is easy to snap the pieces together and unsnap them. The pieces seem durable, we haven't broken any pieces yet. And they are able to play with their creations when they are finished.
The kids pull these out frequently to build new things. Sometimes they start with one of the designs and then add on and sometimes inspiration strikes and they will build a completely new thing. We have ages 6-13 and they all have fun playing with the brackitz.
Buy this product at:
As an Amazon Associate we earn from qualifying purchases.