Academics' Choice Award™ Winner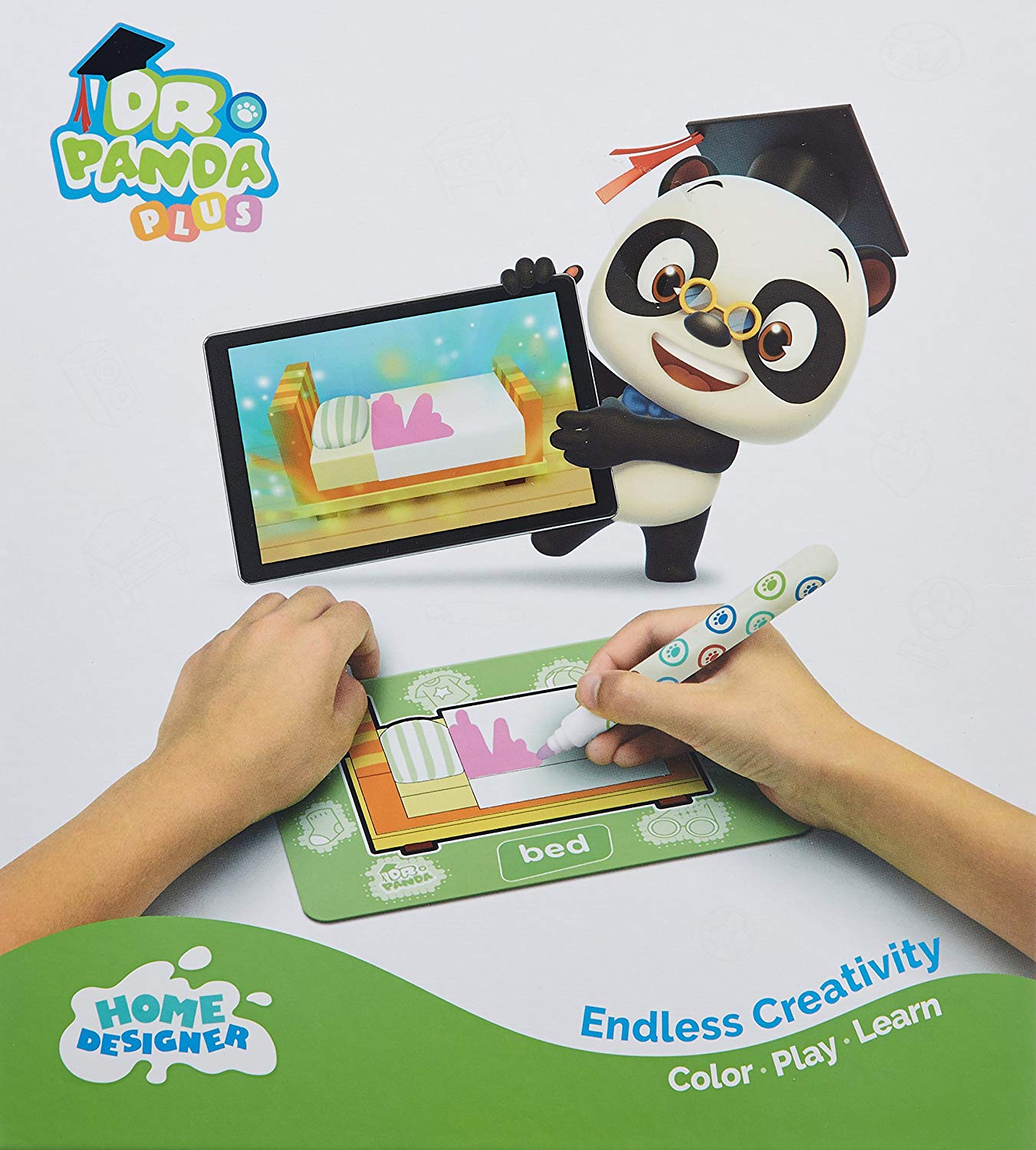 Dr. Panda Plus: Home Designer
Ages: 4 and up
Price: $39.99
Type: Toy, Arts & Crafts, Mobile App
By
Dr. Panda
Description
Dr. Panda Plus: Home Designer is your creative canvas for building the home of your dreams! Choose from up to 51 flashcards to customize and color however you like. Then, as if by magic, see your creations come to life in 3D! As you decorate your home, have fun telling your own stories, learning new words and taking care of adorable characters in Quest mode!

To start experiencing the magic, connect your Home Designer toy with the exciting new app! Download for free to unleash your creativity and have lots of fun decorating the house of your dreams. Download on the App Store, Google Play Store or Amazon App store.


Review Highlights:
The 3D aspect is great "wow" factor. It's very sturdy, promotes creativity, and improves coloring skills along with dexterity, hand and eye coordination, and patience. Students practice letter recognition, sight words, and reading. It's easy to use, engaging, and provides hours of educational entertainment.
My 7 year old (the age the product is geared for), really loves it, and is still playing with it. My 11 year old daughter spent hours using this when it first came, but eventually lost interest. I loved the box it came in and how sturdy the cards are.
Dr. Panda Plus helps develop essential skills. For preschoolers: fine motor skills holding the markers, matching letters, coloring. For children 5+: coloring within lines, designing a room with furniture and characters you created, spelling, reading, and taking pictures.
I love products that engage my children with more than a screen. Dr. Panda Plus: Home Designer comes with 12 colorful dry-erase markers and 51 cards, including characters and furniture. You have to scan the code in the box after you download the app, and it was really easy to set up. The cards have a variety of household items and furniture, from fans and mirrors, to floors and walls, to cribs and couches. Each card has a character or furniture picture on one side, and a blank side on the back that you can color in. You can scan whichever side you want. Some kids will want to just scan the cards, while others will love coloring in the characters and furniture. It is a lot of fun to decorate the house with furniture you have designed! My daughter enjoyed creating a different house for each character. I also loved that all the cards and markers store perfectly in the box, which makes clean up a breeze.
Buy this product at:
As an Amazon Associate we earn from qualifying purchases.