Academics' Choice Award™ Winner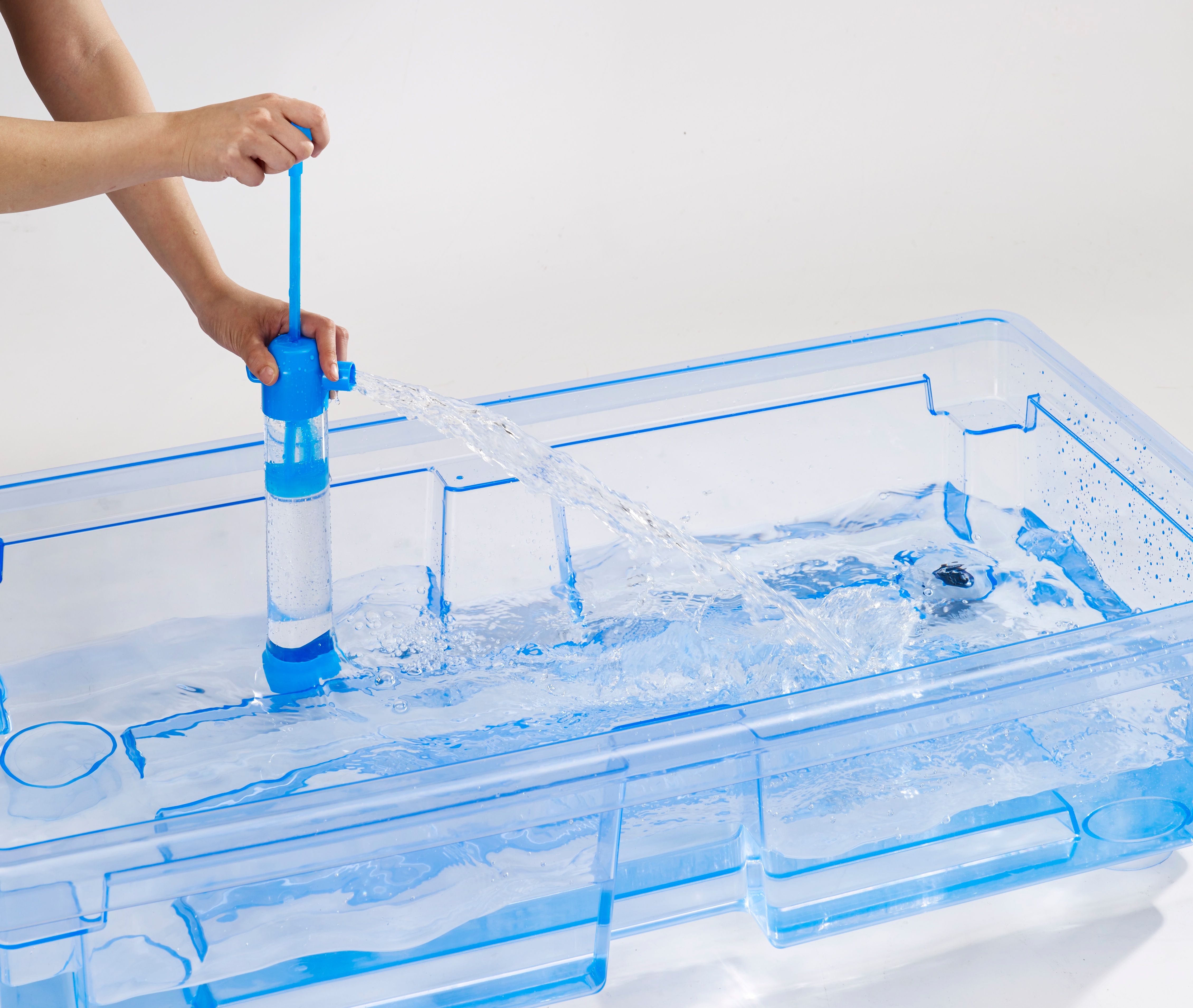 Edx Education Water Pump
Ages: 3 and up
Price: N.A.
Type: Toy, Gear & Equipment
By
Edx Education Co Ltd
Description
The new Edx Education Water Pump provides a multisensory learning experience that gives kids more than one way to connect with what they are learning. Children pump the water to make a water fall, fill a bucket, and empty the water tray. Children love observing and experimenting with water using a pump. This water pump has been designed to withstand the rigours of a classroom and home use.

There are so many benefits of water play in the classroom or at home. Engaging children in the right messy play can stimulate their brain, create neural pathways and improve their sensory processing systems. It can improve social skills such as communication and cooperation and improve coordination including hand-eye coordination and fine motor skills/gross motor skills, as well as provide the sensory experience they need. This will help them engage with their senses, provide feedback to their sensory systems, and regulate their sensory needs.

You may find your children in the sink playing with the water, digging in their mud kitchen, splashing in puddles, or in the bath or shower -- now you can incorporate the Edx Education Water Pump to enhance the learning experience.

So lets play, learn with the water pump.


Review Highlights:
This was great! The water pump is a fun toy outside on a hot day or even in the bathtub! The benefits are endless. The pump encourages movements (e.g. pouring, squirting, stirring) important for motor skill and pincer grip development, observation skills (especially when textures and floats are added), and language development by introducting new math and science vocabulary (e.g. drain, damp, flow, depth, full, half, less, empty, etc.). The water play for toddlers allows for exploration and observation of how and why things happen when water is introduced. It encourages them to use their imaginations and develop creative and critical thinking skills.
We love that this is a very basic but VERY fun toy! It was enjoyed greatly even by our almost 2-year-old and the older kids (4, 7, 9) also thought it was great. It even encourages outdoor play on a hot day!
Children practice and develop social emotional skills (when in groups), hand-eye coordination, motor skills, problem solving, and creativity. They learn basic pump mechanics/timing the water pumping, basic science and math concepts, and vocabulary (with the help of a teacher/parent), and much more.
Buy this product at:
As an Amazon Associate we earn from qualifying purchases.