Academics' Choice Award™ Winner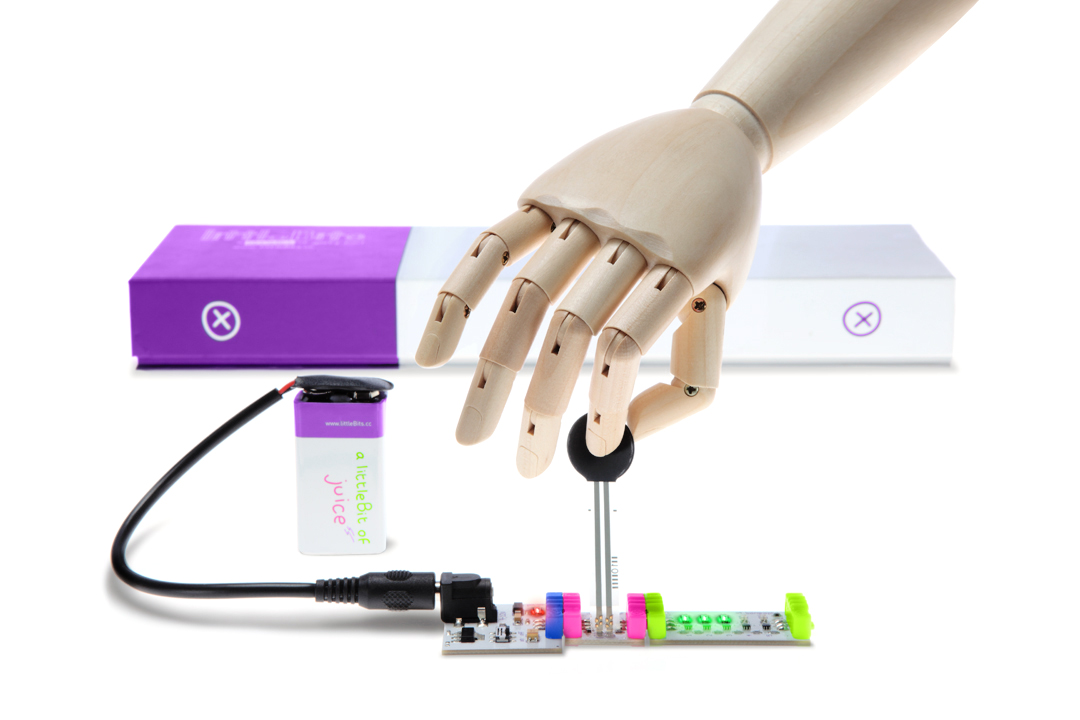 littleBits Starter Kit
Ages: 8 and up
Price: $89.00
Type: Hands-On Toy
By
littleBits
Description
Build something that does something! With littleBits, you can make sophisticated electronics in seconds. littleBits are simple electronic modules that snap together to make circuits and fun objects, from racecars to bubblemakers to interactive greeting cards. The 10-piece Starter Kit includes a battery, light, motor, dimmer, pulse, button and more. Learn about how the electronic devices we use every day work. No soldering, wiring or programming required -- just snap and play!
Review Highlights:
A great product to introduce or reinforce studentsí understanding of electric circuits! I highly recommend this product as a teaching supplement for an elementary school classroom. In my own classroom, during an electricity unit, I set this product out as a center activity for small groups of students to rotate through. I observed my students working cooperatively to come up with creative strategies to create circuits, which aided in solidifying their understanding of this concept. This product was a huge hit with the kids, keeping them on task and fully engaged. - Kendall B., M.Ed., 1st-6th grade science teacher
This product is the perfect fit for teaching electronics and circuitry to young children. Users get direct experience with circuitry in a relatively simple way. They can walk away from a days lesson and be able to discuss what worked, what didn't and why. All you have to do is snap together a few circuits, sensors or motors and children are fully engaged. After you have tried all the variables you can purchase separate circuits to add onto your exploration of electricity. Our young explorers were hooked for more than an hour snapping together circuits to see what worked and what didn't. Any Lego kid will love this product by Little Bits. Well done!
Buy this product at:
As an Amazon Associate we earn from qualifying purchases.