Academics' Choice Award™ Winner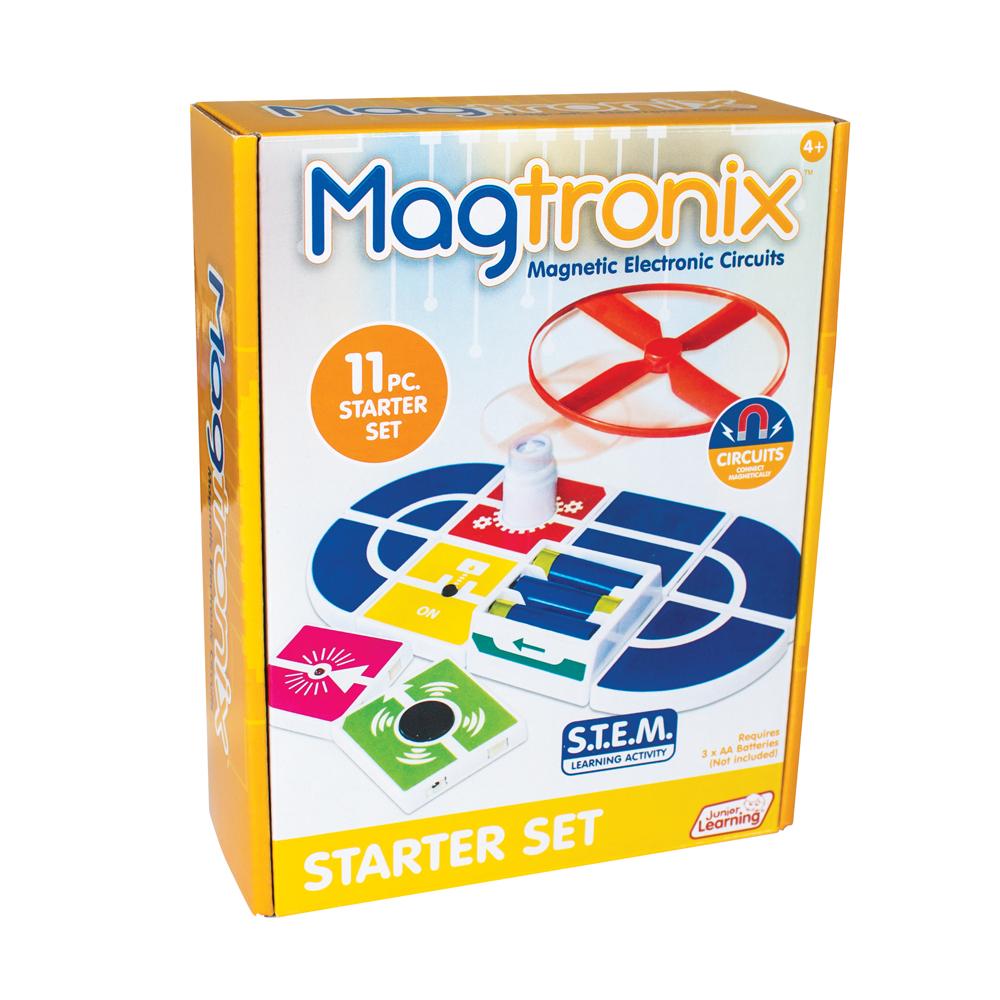 Magtronix Starter Set
Ages: 4 - 8
Price: $29.99
Type: Toy, Electronics
By
Junior Learning
Description
Unlike other electronic toys in the market, the Magtronix™ Starter Set is uniquely designed for even the youngest of children to gain an understanding of electrical currents. Children can easily snap the magnetic sides together to create up to seven different circuits. The included activity guide provides diagrams for lighting a bulb, sounding a buzzer, spinning rotary wings, as well as operating multiple components at once. These early encounters with engineering concepts prove indispensable in a world that increasingly depends on technology. Children will develop cognitive, problem-solving, and critical thinking skills through this multi-sensory approach. This enables children to understand the foundational principles necessary for other STEM-related activities.


Review Highlights:
This is a great hands-on learning activity that incorporates many critical thinking skills. Kids can problem solve different combinations to make the circuits work. It includes a switch, motor, direction pieces and some additional fun pieces like a buzzer, light-emitting diode (LED), and helicopter. It's a powerful introduction to circuits and electricity.
This product is designed to be a STEM learning activity, and to create working circuits. This product was extremely easy to use. My five year old son just grabbed it, and started using it straight from the box.
Buy this product at:
As an Amazon Associate we earn from qualifying purchases.