Academics' Choice Award™ Winner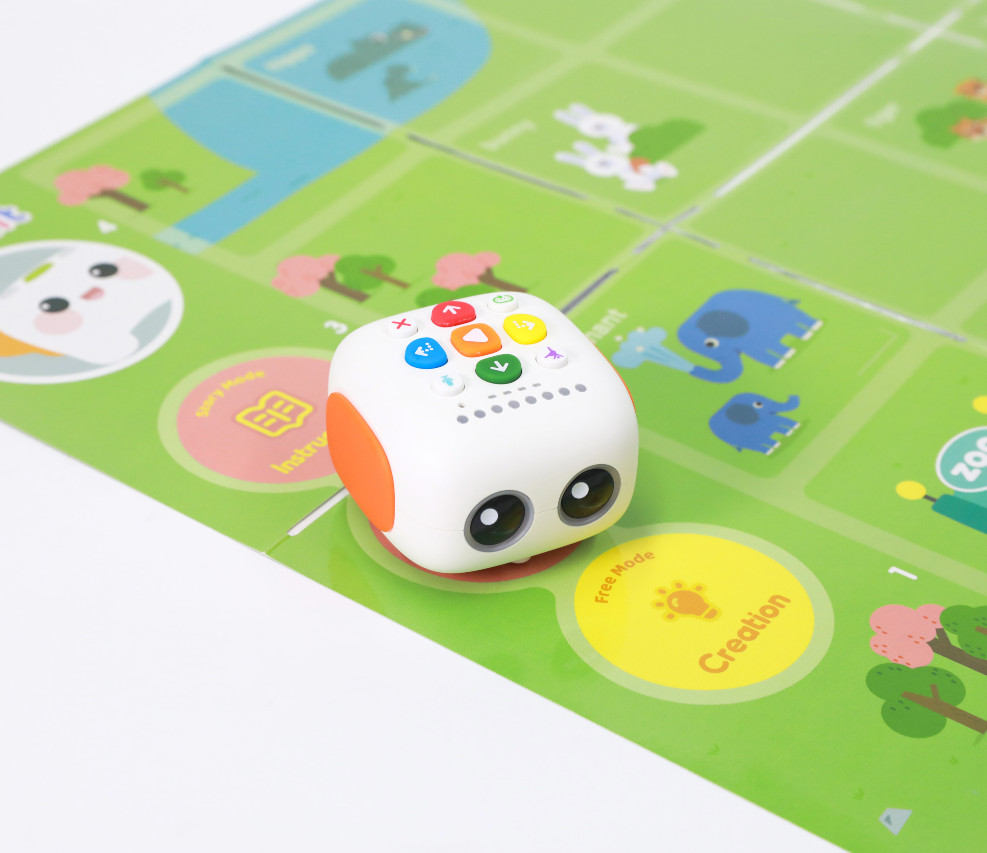 Matatalab Tale-Bot Pro
Ages: 3 and up
Price: $119.99
Type: Toy, Game, Electronics
By
MATATALAB CO., LTD.
Description
Matatalab Tale-Bot Pro is an entry-level learning robot set for kids aged 3 and up. Leveled up with the innovative technology and with a wide range of cross-curricular Interactive Maps focused on different subjects like math, science, and music, kids can learn basic coding concepts and robotics through game-based play.


Review Highlights:
My preschool son loved this robot! It took a while to unpack and identify all that was in the box and get everything started, but once the maps were out, it was great! My son enjoyed the music map the most and explored that for over 20 minutes! He is an active 5 year old, so this is amazing! The process, once he got used to it, was simple. Plan the robots path, press the buttons to enter the commands, then start the robot on it's path.
As an educator, I'd recommend this robot to preschool aged children for an early introduction to coding. This toy emphasizes early thinking and problem solving skills, sequencing, and a hands on approach to learning.
Matatalab Tale-Bot Pro introduces basic computer programming through a cute hands-on robot. The robot is great. It is easy to use, expressive, takes up little space, easy to charge, and it moves accurately. It has sensors that can detect and interact with various symbol the robot passes over. It has numerous scene and scenarios to navigate and explore.
One of the top educational robots I've used for ages 3 - 7!
We liked the colors and and the maps. We liked watching it move the way we programmed it.
Children learn the basics of programming concepts (sequential problem solving, movement, loops, etc.) and computational thinking while practicing visual-spatial skills, directionality, sequential reasoning, pattern recognition, patience, perseverance, deductive reasoning, logical thinking skills, basic number sense (counting), early literacy and some science concepts.
Buy this product at:
As an Amazon Associate we earn from qualifying purchases.