Academics' Choice Award™ Winner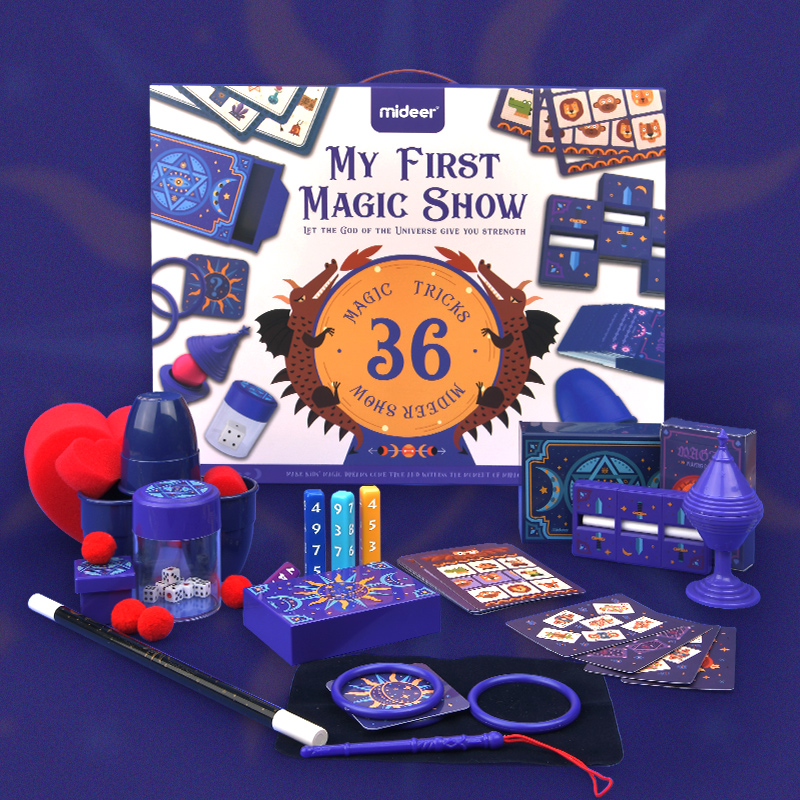 My First Magic Show
Ages: 6 and up
Price: $20.75 USD
Type: Toy
By
Ningbo Mideer Toys Co., Ltd.
Description
My First Magic Show is a wonderful kit that kids will certainly love. It includes 21 props to perform 36 magic shows, which are professional props improved on the basis of traditional magic props by professional practitioners of magic props with 20-year experience. With reasonable difficulty levels, this set makes a great toy for kids to play. Magic shows will spark curiosity and get kids interested to figure out the secrets behind each magic trick, thereby developing their thinking skills and hands-on ability. This magic set also encourages positive parent-child interaction.



Review Highlights:
This a wonderful kit for beginners. Kids can quickly and confidently perform magic tricks for their friends and family-boosting their confidence along the way. The tricks contain durable products that hold up well under rough handling. Overall, I highly recommend this kit!
I liked the number of magic tricks included within the kit. I liked that there were basic and advanced versions of tricks, so that children could improve upon their skills. I also thought many of the magic tricks were simple enough for children to re-create quickly and effectively, which boosts confidence, and encourages children to continue using the kit.
Skills learned or practiced include hand-eye coordination, slight of hand, problem-solving, showmanship, focus and concentration, memory, logical thinking, following directions, and many more.
Buy this product at:
As an Amazon Associate we earn from qualifying purchases.