Academics' Choice Award™ Winner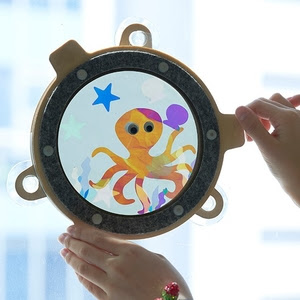 Polarisation
Ages: 6 - 8
Price: $33.00 USD/mo. Subscription | Also available individually
Type: Toy, Arts & Crafts
By
Tinkerer
Description
Tinkerer offers STEAM activities for curious minds. In our Odyssey box Polarisation, you will learn about and experiment with polarisation. Build your own polarisation viewer and create colourful images that change as you rotate the filters. Learn the science behind polarisation in the magazine and experiment with polarising filters and create fun optical illusions and much more.



Review Highlights:
We opened the Tinkerer box to find instructions, a content-rich magazine, and lot of parts and pieces. My son got right to work. He enjoyed the process as it was easy and satisfying for him to accomplish. Hands-on experiences are always best, as long as accompanied by some good content, which the magazine and YouTube provided. We enjoyed putting the viewer together and give it two thumbs up!
The materials were solid. My 8 year old could easily do this on his own. It was well made, simple, and worked.
This would be a fun item to introduce to my second graders. It's hands-on, colorful, and process oriented. I'll be looking into Tinkerer products in the future to supplement my curriculum. Thank you!
We learned a lot about polarisation, optics, and the physics behind it. The activity involved problem solving, logic, hand-eye coordination, and following directions.
Buy this product at:
As an Amazon Associate we earn from qualifying purchases.