Academics' Choice Award™ Winner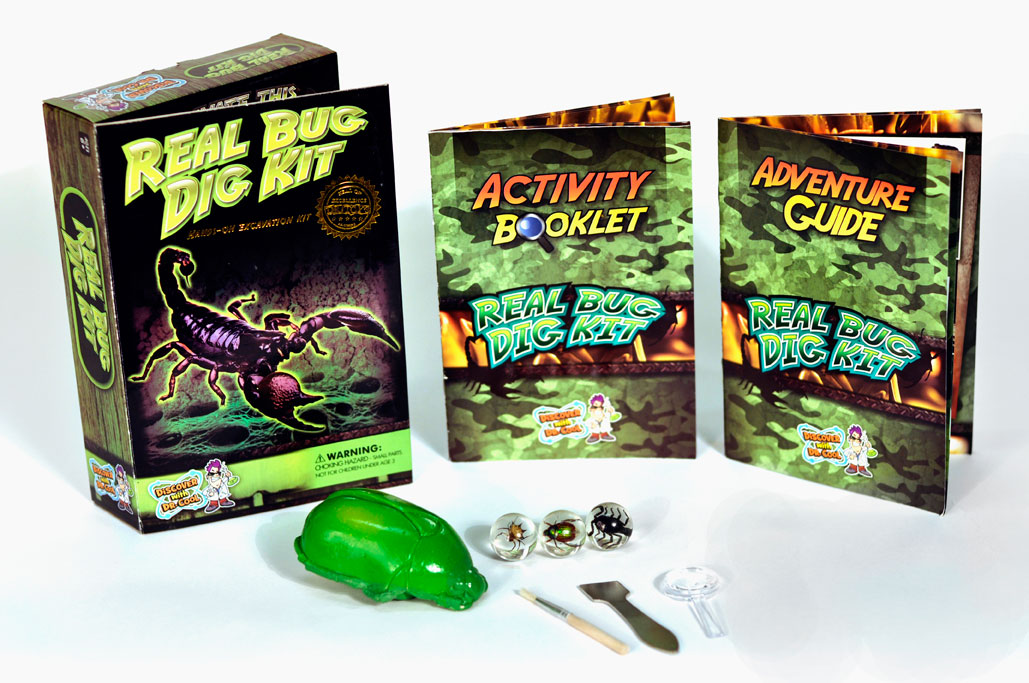 Real Bug Dig Kit
Ages: 6 - 12
Price: $14.95
Type: Hands-On Toy
By
Discover with Dr. Cool
Description
Excavate a genuine dinosaur tooth, bone and fossilized dino dung specimen with this hands-on dig kit. Kit includes digging tool, brush and magnifying glass & is a great way to start a rock or fossil collection. Also buried in the digging brick is a T-Rex skeleton that must be excavated and assembled.
Review Highlights:
A practical way to introduce archaeology, entomology, and biology at home.
Buy this product at:
As an Amazon Associate we earn from qualifying purchases.