Academics' Choice Award™ Winner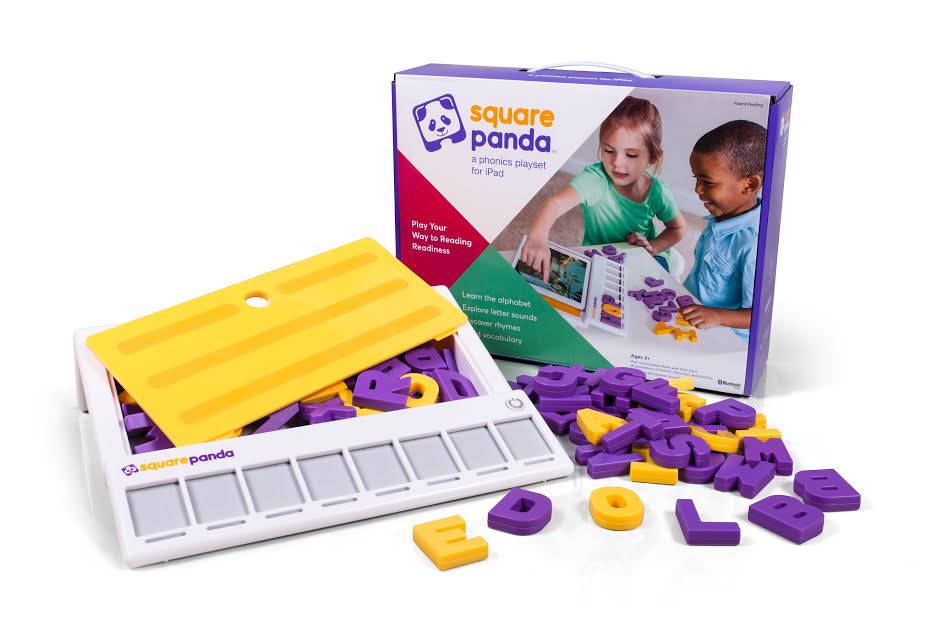 Square Panda Phonics Playset
Ages: 2 - 8
Price: $119.00
Type: Toy, App
By
Square Panda
Description
Square Panda is a phonics playset that creates a new way to interact with the iPad. Early learners play their way to reading fluency by engaging with tactile letter manipulatives, while our research-validated games sense the letters they choose. Our world of games guide children as they learn the alphabet, explore letter sounds, discover rhymes, and build vocabulary.


Review Highlights:
Children have the opportunity to work on beginning and emergent reading skills, such as fluency, letter-sound correspondence, word construction, letter recognition, and spelling. Additionally, kids have the opportunity to develop their vocabulary, learn letter sounds, blends and digraphs, word endings, and develop fine motor skills. Kids also deepen their understanding of technology.
I love the interactive nature of the product. I think that any time kids can work with their hands while learning, their understanding deepens. I love the way the playset responds to the child - displaying words and pictures as the child places them - sparking excitement and confidence in emerging readers. It is so fun to hear, "I made a word!!" Kids want to keep playing, want to keep trying, and want to experiment with letter combinations. This playset truly encourages letter/word/sound exploration. The games are developmentally appropriate, and right in the zone of proximal development. As a teacher turned homeschooling parent, I love having the option to use Square Panda with my preschooler or kindergartner during our literacy time as a way to add diversity to our instruction. Square Panda helps me keep reading time fresh and interesting.
Most phonics programs are presented in ways that children easily tire of. Many are tedious, pencil-paper driven, or versions of "drill and repeat." I LOVE that Square Panda introduces phonics skills in a high-interest, child-driven, engaging, and fresh way. This is edutainment at its finest.
Buy this product at:
As an Amazon Associate we earn from qualifying purchases.