Academics' Choice Award™ Winner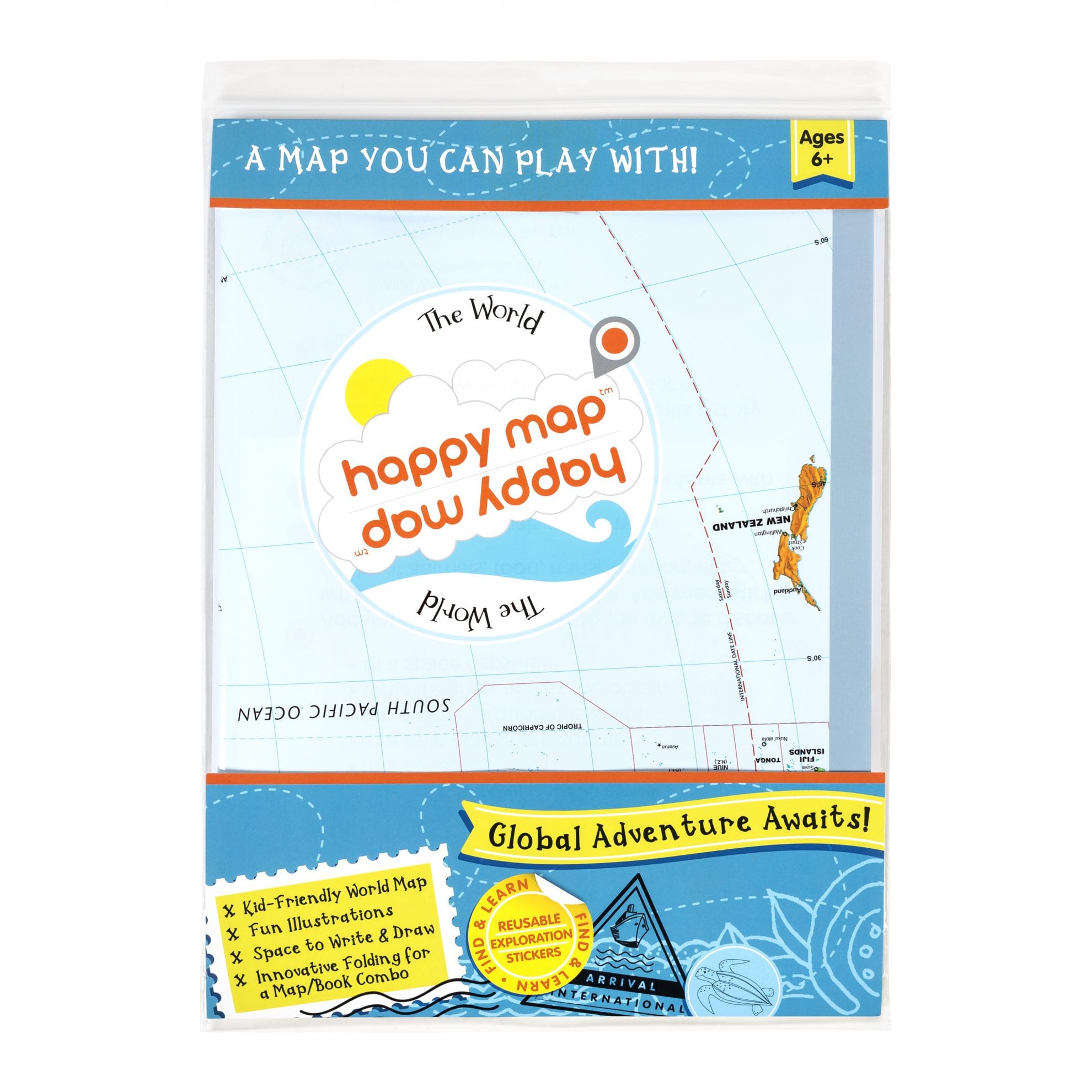 World Happy Map
Ages: 6 and up
Price: $19.95
Type: Toy, Gear & Equipment, Arts & Crafts
By
Whole Wide World Toys, Inc.
Description
A Map You Want to Play With! The World Happy Map is a detailed, laminated map with kid style. It teaches countries and geography with interactive, personalized activities, from storytelling and drawing to mapping with reusable stickers. It's cleverly folded to read like a booklet, plus it opens into a large display map. Includes world map, story prompts, drawing and writing space, wet-erase marker, 3 sheets of reusable stickers, and a durable sticker storage envelope. Ages 6+


Review Highlights:
The World Happy Map is a fun way for your child to learn geography and get to know the world. The laminated map enables your child to write and draw on the map with a dry erase marker. Themed, reusable stickers are included for learning and exploration. What is unique about this map is that when folded it can be read like a book. The first foldable book displays the Northern Hemisphere and the second the Southern Hemisphere. The map is the perfect size for on the go learning.
I love the ability to "look at as a book" for portable purposes, as well as to open it up fully as a map. The map came with a wet erase marker that left a tiny bit of residue, but overall was pretty reasonable. I used a dry erase marker and it worked well. Great way to draw historical trails or make connections for specific lessons and then erase for the next lesson. I thought the addition of the migrating animals stickers was an interesting as well as fun touch, and the envelope that stores the stickers is aesthetically pleasing and helpful.
This is a quality map for kids. It's laminated for durability, folds to the size of a folder, and two sided (map and your story). Beyond general learning uses, I can see this as a fun addition to a child's "travel pack" when going on a road trip, or cross-country/international trip.
Children practice mapping and spatial skills, geography, reading, writing, drawing, imagination, place names, distances, and more!
Buy this product at:
As an Amazon Associate we earn from qualifying purchases.