Academics' Choice Award™ Winner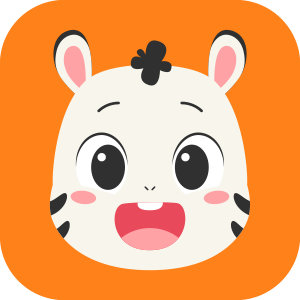 Xiaobanban Monthly Box
Ages: 0 - 3
Price: $389 USD yearly
Type: Toy, Book
By
Beijing Yuanli Education Technology Co., LTD
Description
Xiaobanban Monthly Box focuses on families with babies aged 0-3. Through the innovative design of a professional month-by-month growth system, it provides parents with a comprehensive parenting plan and promotes the healthy growth of children in an all-round way.

Children aged 0-3 are in a relatively rapid development stage, and there will be obvious changes every month. Based on the cognitive level and language development rules of children aged 0-3, and on the growing needs of children of different month ages, Xiaobanban Monthly Box has scientifically and systematically created a month-by-month content system.

Every month, Xiaobanban Monthly Box comes with toys and picture books that match children's current month's age. The Box contains bilingual education toys, interactive picture books and toy books, English sound books, parenting books, etc. Scientifically cultivate the four core competencies of Cognitive Skills, Language Development, Health and Habit, and Social Adaption.


Review Highlights:
Designed to promote the brain development of Chinese babies, the Xiaobanban Monthly Box integrates Piaget's developmental cognitive theory with other parenting and teaching concepts. The result is a powerful kit full of rich teaching experiences (delivered each month) that engage infants in four core competencies: Cognitive Skills, Language Development, Health and Habit, and Social Adaption. We loved the bilingual aspect of the toys and the picture books and the fact that the cute toys all encouraged open-ended play. The parent-child interaction cards, parenting books, and nursery rhymes are all designed for children growing up in bilingual households and the structured presentation of the materials is clearly well thought out and researched. Important note: the products are designed for Chinese parents and the instructions are in Chinese. It would be difficult for non-bilingual English speakers to fully utilize the materials.
Foundational thinking skills are a key component of each box. The semi-structured approach provides an easy starting point for parents to begin each activity while not limiting the child's imagination as the toys are mostly open-ended. This balance provides plenty of opportunity for structured parent-child learning moments with the interaction cards and picture books and free play with the smart toys as the children explore and experience the world around them.
These products are high quality toys that help with early educational development. From reading to speaking to problem solving. These toys for ages 0-3 come in a monthly box and consist of interactive read along books accompanied by parenting books.
We enjoyed reading the interactive "Numbers" book the most. It was easy to open and simply start reading, listening and enjoying the music. The book was designed for a 23 day old baby (after looking through Google translate) and to help very early understanding of numbers, in particular 1-5. The book is well is made of high quality material using cute images and an aesthetically pleasing color design. We really liked this book and and look forward to moving through the rest of the monthly subscription in the days to come!
Buy this product at:
As an Amazon Associate we earn from qualifying purchases.