Academics' Choice Award™ Winner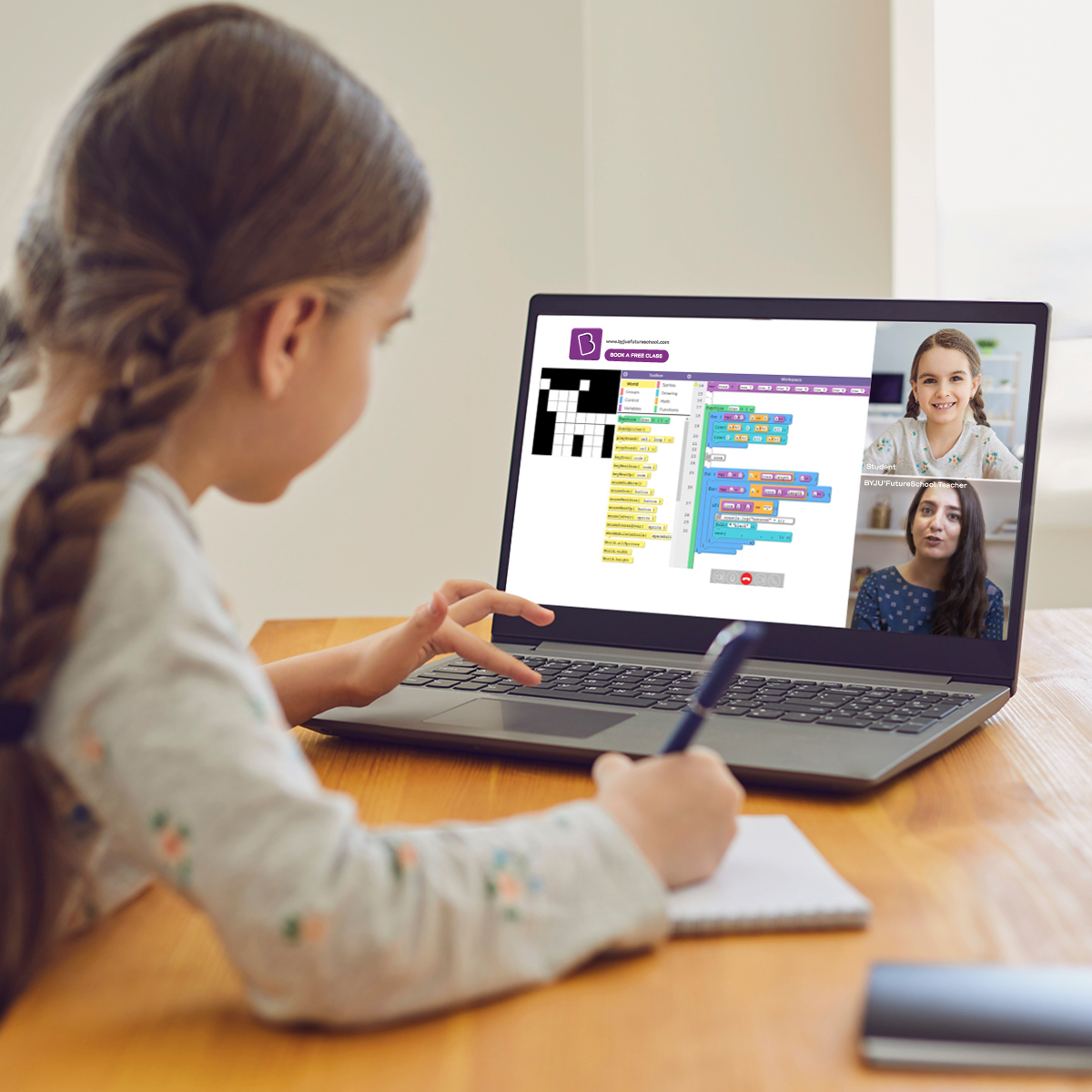 BYJU'S FutureSchool
Ages: 6 - 18
Price: $21 per class (First class is free)
Type: Website, Book, Game, App
By
BYJU'S FutureSchool
Description
BYJU'S FutureSchool is an online learning platform that delivers individualized attention and guidance for children grades 1-12 through live, one-to-one teacher to student math, coding and music courses. The proprietary, activity-based curriculum focuses on active learning through the joy of creating and problem solving while maintaining children's freedom to chart their own path, instilling grit, confidence, and communication skills to help them succeed in the classroom and beyond.


Review Highlights:
My daughter loves learning to code! She struggles with math, but she has had a very positive experience using BYJU's FutureSchool because the program is molded to her own style of learning. Most importantly, her teacher is wonderful and equips my daughter with the tools for success. She pays attention to her individual needs, encourages her as she excels, and supports her in the areas that need extra help. We are so grateful for online learning that meets our child's needs and produces critical thinkers!
BYJU's FutureSchool is a powerful and effective platform for teachers and students to connect through personalized learning, either one-on-one or in a group setting with up to four students. Music, coding, and math is offered for students ranging from grades 1 - 8, and 1 - 12, however BYJU's FutureSchool believes that every child is different, which is why curriculum for every individual child is built from their personal learning level rather than just their age.
Children learn and practice communication skills, problem solving, creative thinking, perseverance, programming, math, and music!
Buy this product at:
As an Amazon Associate we earn from qualifying purchases.