Academics' Choice Award™ Winner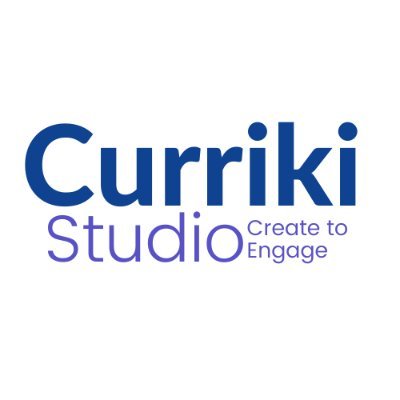 CurrikiStudio
Ages: 5 and up
Price: FREE
Type: Website, Software
By
Curriki
Description
CurrikiStudio is the first free and open, interactive, learning content authoring solution. Designed to accelerate and scale digital-first content development, CurrikiStudio makes every aspect of the process simpler, faster, and affordable, resulting in tools that will help more students learn more effectively.

CurrikiStudio provides technology tools and publishing standards so users can create experiences that are interactive, socially collaborative, competitive, and fun. Content authors can create immersive learning modules, playlists, and courses, and will be able to get their content into the hands of learners with instant publishing to the most widely used learning management systems and websites they host themselves.

If educators and content providers don't have an existing platform, Curriki offers an option of hosting their content in a fee-based CurrikiLearn "learning facility." This is a private space with a password-protected log-in so that only the user's students can access it. CurrikiLearn is available for those educators and content authors that don't have an existing LMS, blog, or website and are starting from scratch to deliver content to learners.

Features of CurrikiStudio include:

Learning Package
- 40+ (and growing) unique learning interactions
• Video
• Quizzes
• Collaboration Tools
- Value added content
- Customized visual design
- Intuitive, guided workflow for a wide range of users

Library & User Management
- Lesson storage
- Library search/filter on metadata
- User reviews
- Authentication via SSO

Rendering & Publishing
- Browser-based content rendering
- Mobile-based content rendering
- Publish to leading LMSs via CurrikiGo, our multi-site publishing environment that enables the delivery of digital content into learning platforms and content management tools
• Google Classroom
• Canvas
• Schoology


Review Highlights:
CurrikiStudio is an exceptional tool for creating online interactive learning experiences that easily integrate with major LMS platforms such as Google Classroom, Canvas, and Moodle. The tool is FREE and offers a huge variety of question types to build interactive exercises and informational presentation methods for students. The platform offers the fairly standard drag and drop activity types, true/false, multiple choice, but what really makes CurrikiStudio a cut above the rest are the more complex question types that allow for instant feedback. For example, Mark the Word question type allows educators to require students to answer by clicking certain words within a body of text (e.g. click on all the adjectives, click all the proper nouns, click on all the words that best support the evidence for your decision, etc.). The Fill in the Blank question type offers advanced feedback options for explaining why certain answers are better than others. The Essay question type allows teachers to set specific keywords that allow for instant student feedback. It's an authoring tool that finally meets the complex needs of online teachers!
I love that each project and even the questions within each project are easily sharable via a link that is created for you (like a Dropbox link). This makes it incredibly easy to assign specific lessons via email, text message, or via an LMS. Another wow factor is that CurrikiStudio is mobile-friendly so students who only have access to a phone can complete the activities with ease!
I love telling my students to complete their "Curriki!" It's a clever name meaning where a curriculum and wiki meet. The interface is intuitive, clean, and simple and the learning potential is limitless.
For those teachers now forced to move their teaching online, CurrikiStudio should be your go-to. It takes a bit of setup, which is very straightforward, and you'll need images for each project and activity, but it's well worth the effort. I plan to use it for homework assignments even after we return to regular in-classroom instruction.
It's also worth nothing that Curriki.org is a great place to find free, peer-reviewed materials for the classroom.
Buy this product at:
As an Amazon Associate we earn from qualifying purchases.