Academics' Choice Award™ Winner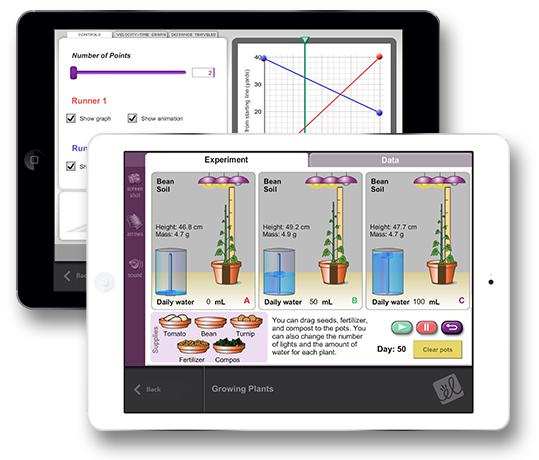 ExploreLearning Gizmos
Ages: 10 and up
Price: $89.00 for up to 3 students
Type: Website, Software, App
By
ExploreLearning
Description
ExploreLearning Gizmos is the world's largest library of interactive online simulations for math and science education in grades 3-12.

Gizmos are:
-- Fun, easy to use, and help students develop a deep understanding of challenging concepts through inquiry and exploration.

-- Research-based, flexible tools used by teachers across all 50 states in a wide variety of ways. Gizmos are ideal for small group work, individual exploration, and whole class instruction using an LCD projector or interactive whiteboard.

-- Designed to supplement your existing curriculum. Gizmos are correlated to state curriculum standards and over 200 textbooks, making them easy to integrate into your instructional program.


Review Highlights:
I loved the fact that it's an experiential learning platform. The interactive simulations add a tremendous depth of understanding for variety of learning styles. The lessons come to life in the form of gizmos that allow students to adjust certain elements and see what happens. For example, in the lunar and solar eclipse gizmo (lesson) the student could change the distance of the moon from the earth and watch what happens as the moon rotates around the earth from different vantages. In a gravity lesson the gizmo allowed students to change the velocity of a giant pitcher's throw (standing on the earth) and see escape and orbital velocity in action, and how no matter where you stand on the earth the ball is subject to the same gravitational pull.
'Online simulations that power inquiry and understanding' - and they certainly do! The ability to manipulate settings in the gizmos (lessons) allows for greater understanding and meaningful connection to the material being learned.
The program teaches and brings to life a bonanza of math subjects including Number & Operations, Algebra, Geometry, Measurement, Data Analysis & Probability. The Science gizmos address Earth and space science, Life science, Physical science, Measurement skills, Nature of science, and more. Students practiced life-long thinking skills such as visual perceptual/spatial reasoning, deductive and inductive thinking skills, computation, observation, and inference.
ExploreLearning Gizmos is a simulated scientific laboratory where students learn through reflection on doing (experiential learning) and gain tremendous conceptual understanding of real-world problems. The Gizmos are a real time-saver for teachers. They bring to life often difficult concepts for students in a way that makes them easy to understand. The fact that students can manipulate the gizmos to see what happens makes the learning exploratory and retention is definitely increased.
Buy this product at: