Academics' Choice Award™ Winner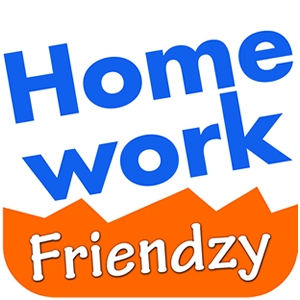 Homework Friendzy
Ages: 5 - 18
Price: $20 per student per year
Type: Website, App, Software
By
Let's Leap Ahead
Description
Homework Friendzy is a multi-platform application teachers can use in the classroom to assign homework from their own textbooks and allow students to help each other complete it.

Teachers can take a picture or upload an image of a worksheet or their own textbook. Teachers can then create an answer sheet to allow the system to give students instant feedback when they submit their work.

Teachers can also browse more than 16 million learning resources and add those resources to their homework. This allow students to view videos selected by their teachers that will help them understand their homework.

Students receive notifications letting them know when a new assignment is available. The program provides immediate feedback when students complete a homework assignment. If students do not understand a concept, they can get four different types of help from the system: 1) they can see the correct answer, 2) they can see the resources attached by their teacher, 3) they can view how other classmates solve that problem correctly, and 4) they can connect with a FREE live tutor.

These FREE tutors are other students from the same school, nearby high schools, or colleges who have agreed to tutor students in exchange for service hours or extra credit.

Homework Friendzy also offers a supplemental math program that allows students to learn math by answering tens of thousands of practice skills and critical thinking word problems. Students can even compete in math with other students from all over the world.


Review Highlights:
This is a powerful platform for math teaching, practice, learning, and peer and/or teacher tutoring. There is a fun competitive element that allows students to play against kids from around the world or simply those in their class. The site offers common core aligned activities such as flash card and word problem practice of math skills including addition, subtraction, multiplication, division, fractions, decimals, and negatives.
The level of teacher control is fabulous. You can assign critical thinking word problems, various practice skills, or create custom assignments by uploading worksheets from existing curriculum textbooks. Just set the answers and assign. It's easy. Students can even show their work by drawing/typing on the worksheet.
The type of problems you are able to select as a teacher is awesome - measurement, logic, money, geometry, time, etc. You can even add videos from the Khan Academy to teach concepts as homework in a flipped classroom approach. You can even assign homework by common core (CCSS) standards such as NBT Numbers and Operations in Base Ten. The student can draw on the whiteboard and type in the text box to show the teacher how they solved the problem - showing their work!
I very very impressed that the word problems could be read aloud to students in either English or Spanish!
Tutoring sessions can be anonymous and allow for basic messaging, offer a whiteboard to draw and explain answers and attachment capability for extra lessons. Tutoring can be completed in real-time and/or allows tutors to answer open questions at any time. They can even connect with friends/adults via FB to request tutoring or create study groups. The teacher can also select who can be tutors, and monitor the tutoring taking place to ensure quality.
Buy this product at:
As an Amazon Associate we earn from qualifying purchases.