Academics' Choice Award™ Winner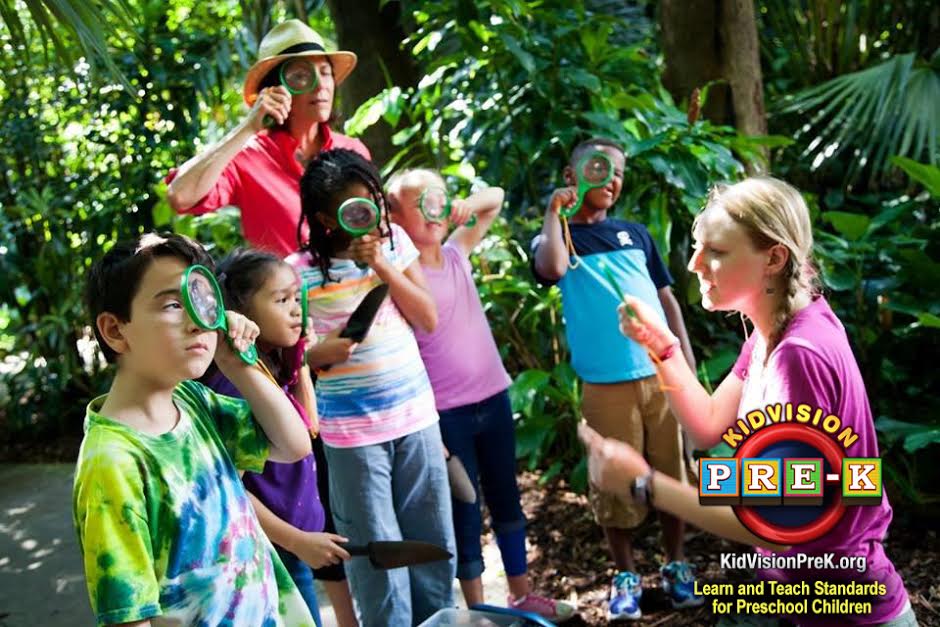 KidVision PreK
Ages: 3 - 5
Price: Free
Type: Website
By
South Florida PBS
Description
The purpose of the website, KidVisionPreK.org, is to provide preschool teachers with training and tools to teach standards for preschool children so they will be prepared for kindergarten based on Department of Education criteria. The program features 8-minute virtual field trips with accompanying lesson plans, assessments, and take home pages. The field trip locations reflect typical preschool themes, like to the fire station and a recycling plant, so they are easily integrated to enhance any curriculum. There are 70 virtual field trips to choose from and ten more in the making. KidVision PreK has won PBS's Innovation of the Year award and the Corporation for Public Broadcasting My Source Educational Innovation award.


Review Highlights:
What a phenonmenal resource and concept! My class went on a virtual field trip to the Amazon, a Zoo, a Dinosaur Exhibit, and even boarded a Pirate Ship. These short videos are great way to introduce new lessons and are easily integrated into the curriculum. All of the teachers featured in the videos were very enthusiastic and professional. The videos captivated my students and provided a wonderful way to help them construct knowledge for themselves. Although the physical experience is missing, the virtual field trips provide many of the same cognitive and affective gains. Couple the virtual trip with follow-up questions, discussion, and some tactile activity and you've got an incredible PreK learning experience. Two big thumbs up for KidVision PreK!
The best part about KidVision PreK virtual field trips are the well-thought-out lesson plans that accompany each video. The lessons are aligned to early learning standards and designed to provide a multisensory experience. Plus, the lessons are even presented by age (1-4) to make our job as teachers even easier, and some of the lessons are even in Spanish. I highly recommend this free resource.
Find this product at:
As an Amazon Associate we earn from qualifying purchases.