Academics' Choice Award™ Winner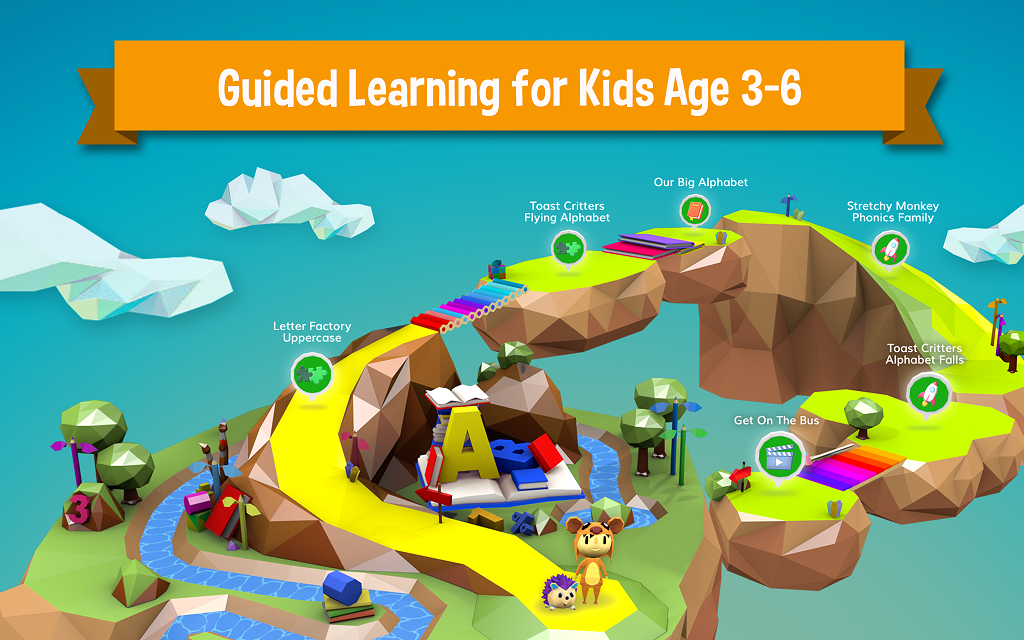 LeapFrog Academy™
Ages: 3 - 6
Price: $7.99 per month
Type: Website, App, Game, Software
By
LeapFrog
Description
LeapFrog Academy™ is an interactive learning program for 3-6 year olds that they can play anywhere. It goes beyond the core subjects that are important to a child's development by guiding them through a variety of fun Learning Adventures. Learning Adventures cover curriculum for preschool through first grade and include activities such as math, reading and science along with problem solving, creativity and social-emotional skills. Designed by award-winning educational experts, this program tracks your child's learning progress. LeapFrog Academy™ then provides extra practice in subjects they need help mastering and serves up more difficult activities designed to keep them challenged. The LeapFrog Academy app will be available for download on iOS, Android, and PC/Mac as well as on www.leapfrogacademy.com.
Review Highlights:
LeapFrog Academy is a digital world of learning and fun. The app and web-based learning platform looks and plays like a video game, but in reality it's a carefully crafted curriculum designed to inspire the imagination and ignite a passion for thinking and learning in young kids.
My son and I frolicked in the Introduction to Pre-Kindergarten level where we played tons of learning games as we navigated a floating island. We played Letter Launch which teaches letter recognition (Kindergarten readiness), Icy Words that introduced letter sounds and word associations, Num Num Numbers with Lula the Ladybug for more practice with number recognition, Banzai Beans Life Science Fling where we identified living things vs. non-living things, Dragon Puppets Shape Match where we improved our memory, Toast Critters Rhyme Slingers where we learned rhyming with classic nursery rhymes, and had a blast with bonus time mini-games. The bonus games were more edutainment, but my son loved them. The interface is very intuitive and the games are easy to play (clicking only, no typing needed). The platform even includes storybooks such as Ten Monkey Ninjas, which was a ryhming picture storybook that is read aloud to the student to reinforce number sense.
The software uses instructional scaffolding and formative assessments (scales) that masterfully reinforce the learning goals. Motivational rewards (marbles and collections such as clothing for character) are earned by completing games and progressing the walking character forward in the virtual island map. The exploratory map approach is a nice touch as it develops visual perspectual skills. The learning games are short, engaging and to the point, guised with themes and characters that make them irresistible to little ones. The modelling videos/animations that introduce and teach concepts were engaging, often humorous, and effective. As teacher and father I highly recommend this product.
My 4-year-old could "play" this for hours if I let him. The imagery, bright colors, animations, and friendly narrator make for a visceral experience that truly engages. The variety of mini learning games was fantastic. Each short game focused on a key concept with fun theme and if he didn't do well the system would automatically reintroduce more of them at a later time - it wasn't immediate though, other lessons were introduced in between - so the learning was natural and confidence building. My son felt like a "big kid" as we played the program together on my desktop computer. I'm glad LeapFrog now offers a web-based solution as we live outside the U.S. and don't have access to stores that carry the tablets.
Buy this product at:
As an Amazon Associate we earn from qualifying purchases.