Academics' Choice Award™ Winner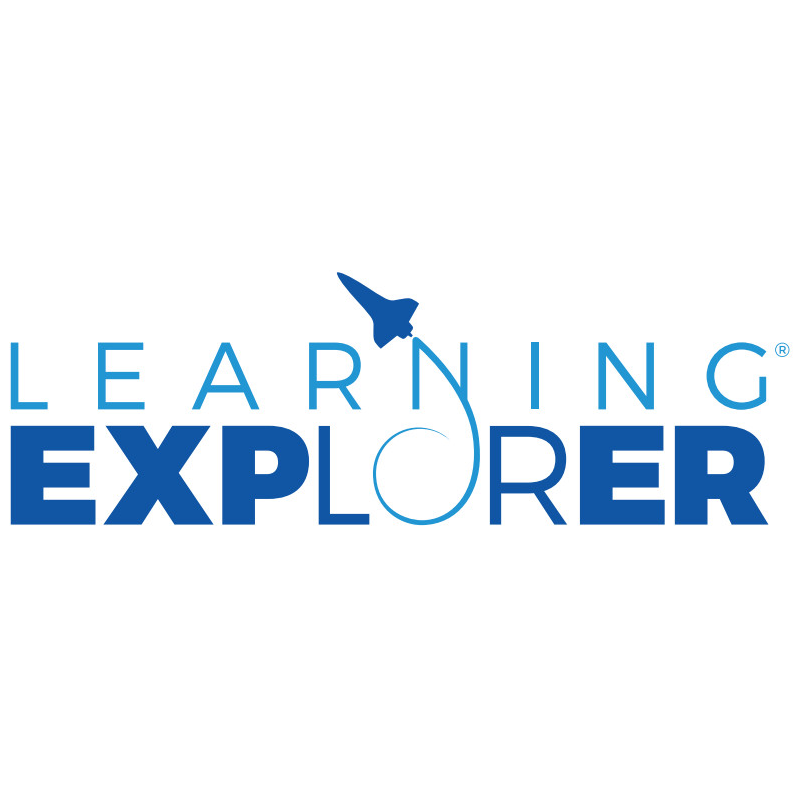 Learning Explorer
Ages: 16 and up (for Adults)
Price: Varies
Type: Website, Software
By
Lesson Planet
Description
Lesson Planet's Learning Explorer is a learning object repository (LOR) and curriculum management platform for districts and schools that has been designed by educators. Learning explorer allows teachers to easily access quality curriculum from thousands of publishers, including content put out by their district, and deliver it to students in a safe and easy-to-use way. They can add videos of themselves giving instructions, include interactive assessments, and much more. Flipping the classroom is a breeze with customizable pages, and Learning Explorer works beautifully on both desktop and mobile platforms. Using Learning Explorer, educators can easily:

1. Discover: This single-sign-on solution allows teachers to search for standards-based educational resources from a huge library of curated, reviewed OER and top-quality third-party educational publisher content.

2. Organize and Collect: Using the search results, teachers easily build collections by dragging and dropping relevant resources into the Collection Builder tool. They can Favorite resources they want to see later in their Curriculum Manager, or even remix existing collections. The built-in Curriculum Manager tool allows teachers to organize their curriculum.

3. Customize: Once a collection has been created, teachers can easily edit it by adding custom items, rearranging, aligning to standards, and more.

4. Deliver: Teachers can view collections in the Collection Player, which allows for full interaction with websites and videos right from the Learning Explorer platform. Click "Assign" to share the link with colleagues or students. Integration with Google Classroom makes this seamless for districts using that platform.

Learning Explorer has had a great year with lots of new features to help teachers create excellent lesson plans and units amid distance learning needs. Teachers have been thrilled to have one simple, safe link to send interactive material to their students and colleagues. The more teachers are using this, the more capabilities we have witnessed, and we couldn't be more excited for how it is helping teachers, districts, and families.


Review Highlights:
Learning Explorer by Learning Planet is an amazing outlet for students, parents, teachers, and administrators. Students can select from the wide range of subjects such as mathematics, health, social studies, history, science, English, world languages, and more in which to engage. With thousands of resources at their fingertips, they can explore many options including educational videos, eBooks, worksheets, interactives, study guides, learning games, activities and projects, graphics and images, and lab resources. Teachers, administrators, and parents have access to writing prompts, workbooks, AP test prep, articles, rubrics, lesson plans, presentations, and even apps to construct the best possible learning atmosphere based on the child's learning style, whether they're in the classroom or homeschooling. User-friendly for both children and adults, Learning Explorer makes education a blast!
Learning Explorer is a resource for educators to search for, collate, and organize multimedia tools for students. As a special education provider, I was excited to narrow my searches based on content, standards, instructional strategy, audience, accessibility, languages, and user ratings. I think the developers of Learning Explorer know their audience and are finding a niche in the public education sector by appealing to both districts and individual educators.
In this time of remote learning, having a go-to website that generates multimedia content is genius. I really like how the BoClips videos are short, targeted, and provide rich content for the subjects. There is a plethora of information in the website's database that include entire lesson plans, interactive content, videos, and worksheets. Teachers are able to generate their own go-to resources using a Collection Builder. This is very helpful! Overall, Learning Explorer has potential to give educators a search-engine designed for students. This is an innovative product and may be worth a glance for your school district personnel.
I really like the idea of building a bank of resources related to a topic. The publisher has highlighted this as an area of need for educators and I agree.
I love that collections can be easily assigned to students via an LMS, Google Classroom, or as a password protected URL.
As a resource for k-12 teachers, it features many subjects suitable for many areas of the curriculum. A variety of skills can be practiced such as math, science, English Language Arts, STEM, world languages, etc. There are so many different subjects with thousands of resources available, providing a lot of options to learn in a multitude of ways.
Buy this product at:
As an Amazon Associate we earn from qualifying purchases.