Academics' Choice Award™ Winner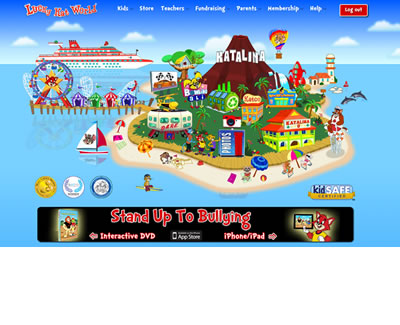 Lucky Kat World
Ages: 6 - 12
Price: $5.99.
Type: Website, Software
By
Lucky Kats, Inc.
Description
LKW is an edutainment site for kids & families! Join Lucky, Lexie Kat & friends as they explore the World of Good Character (GC) @ LuckyKatWorld.com!






Review Highlights:
The games in Lucky Kat world provide opportunity to practice comprehension, thinking skills, reading, basic math, and motor control.
Lucky Kat World is a visually appealing online game world that will draw kids in to play. There is a great variety of games available for kids. As a parent I appreciate that the site offers a place that kids can play in a safe online environment. The games are nonviolent, and there is no online chat that can turn into online bullying. Kids don't give much personal information-even in the registration process-so they are kept safe from anyone who might gather this information in a negative way. I think it's also a good thing that kids can play a limited version of the game for free.
Find this product at:
As an Amazon Associate we earn from qualifying purchases.