Academics' Choice Award™ Winner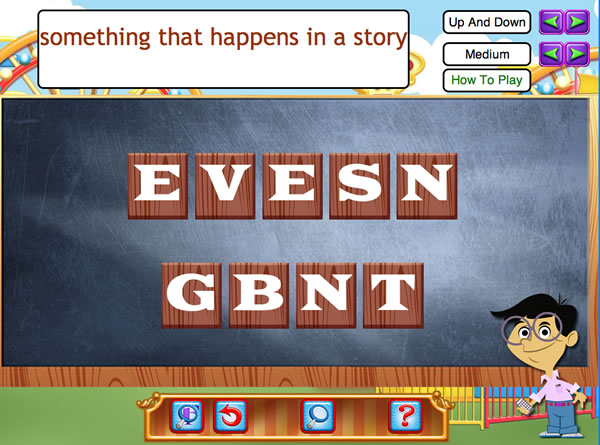 Marzano Interactive Academic Vocabulary
Ages: 13 - 21
Price: $1,900 (site license); Free Trial available
Type: Website, Software, Game
By
Flink Learning
Description
Marzano Research and Flink Learning have combined to create the latest work by Robert Marzano, which combines online activities to help teachers teach vocabulary using Marzano's Six Steps.

The Marzano Features
Words: Marzano's words and organization are built into the product.

Selection: Teachers and school districts select just the words they want to teach by creating their own word lists, or selecting Marzano word topics.

Six Steps: Students learn Academic English by doing each of the Steps on the computer, on provided worksheets or in their vocabulary notebook.

Repetition: Each game supports replayability & teachers can create an assignment with as many as 12 games.

Six Steps:
#1 –On the computer students see and hear words in context and with definitions.
#2 –Students define words and give synonyms on computer generated worksheets.
#3 –Students draw a picture.
#4 –Students extend their knowledge of the word using a classic four square organizer.
#5 –Students use a Think-Pair-Share worksheet to facilitate discussion.
#6 –Students play multiple games using the words they are learning. Provides repetition with meaning.

The Ease-of-Use
20 Minutes on a computer, worksheet templates for the teacher to make a vocabulary notebook. That is it! We make teaching academic vocabulary easy to do and fun!


Review Highlights:
I was impressed by the ease of use and strong methods for learning vocabulary. Children can choose from simple games like Capture, Match It, Concentration, Flash Cards, etc... then work with teacher chosen words to have fun while learning. Marzano is a top name in academia and I even own a couple of his books.
The product develops evaluation skills, problem solving and decision making, observation and investigation, the ability to compare and contrast, analysis, and comprehension all while teaching age appropriate vocabulary. It's innovative and unique and reinforces the words students are learning with fun games. I recommend this for use in classrooms. The approach is very effective.
Buy this product at:
As an Amazon Associate we earn from qualifying purchases.