Academics' Choice Award™ Winner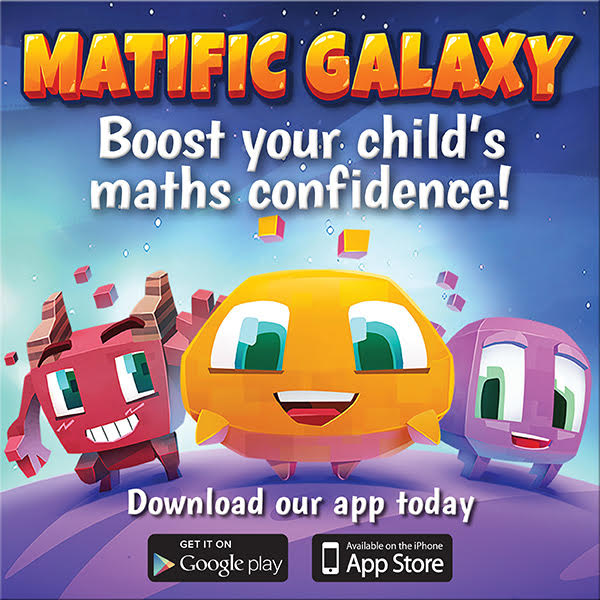 Matific Galaxy
Ages: 4 - 12
Price: $9.99 (app), $19.99 (desktop & app)
Type: Website, App, Software
By
Slate Science Operations
Description
Matific Galaxy is designed by educational experts to foster the teaching and learning of conceptual understanding for K-6 students. Immersing students in an engaging learning platform, Matific Galaxy invites students on an adventure through space to learn math through play whilst covering important mathematics content.

Matific Galaxy apps for kids features hundreds of fun and engaging math games covering math skills from kindergarten through sixth grade. The apps are designed to keep children entertained and engaged with gamification elements and reward systems to learn math while they are playing.

With a strong pedagogical background, and through playful interactions, Matific is designed not only to reduce kids maths anxiety but also to improve maths scores, ensuring that your child can master necessary topics, from addition and long division to fractions and elementary level statistics.

Fully aligned to the national maths curriculum, Matific can boost your child's performance at school and is perfect for homeschooling.


Review Highlights:
Children in grades K-6 can practice a variety of grade appropriate math skills through clever games and critical thinking exercises that connect the concrete math visuals to more abstract algorithms when appropriate. Children develop these math skills by playing games that visually correspond to what the math means, they aren't just presented with fill-in-the blank algorithms or multiple choice questions in a "game" setting.
I work with 2nd graders and I find the visual supports in Matific to be exceptional for students who are developing their understanding of key concepts. The games are interesting, but more than that they support the development of key skills and an understanding of mathematical concepts through the visuals that are presented during the games. Children play with springs to bounce a ball up or down a number line or they have to count in multiples to find all the popping meerkats. The games are fun AND help develop concrete mathematical representations instead of just encouraging memorization. I also think smaller features that are less "well-known" help make this especially beneficial for children, such as supportive hints that are provided if you make an error, the lack of any time pressure, the removal of reading with voice support, and the ability to revisit levels.
The music and game interaction makes the app fun and keeps the child's interest. The instant feedback and pixel and trophy rewards provide motivation. I used Matific Galaxy with two 5-year-olds who will be entering kindergarten to practice and asses their core math skills. I liked the variety of math problems to solve. The unlockable daily game keeps things fresh and provided even more motivation. Added bonus: the parent zone provides tracking of knowledge and time spent playing.
I loved watching my child who generally dislikes math ENJOY this website. He wanted to continue playing and exploring the different math games and activities. The incredible variety of games and activities offered by Matific is outstanding. The developers have done such a fantastic job of creating interesting and unique tasks/scenarios for learners. Matific has accomplished the difficult task of making mathematical practice engaging and fun. The product has a high reusability factor, and kids will want to continue playing.
I liked that I was able to choose the games that were most pertinent for my children. I love the ability to customize the experience for individual users.
Students practice mathematical computation (+, -, x, / ), fractions, measurement, problem solving, geometry, and computer keyboarding.
Buy this product at:
As an Amazon Associate we earn from qualifying purchases.