Academics' Choice Award™ Winner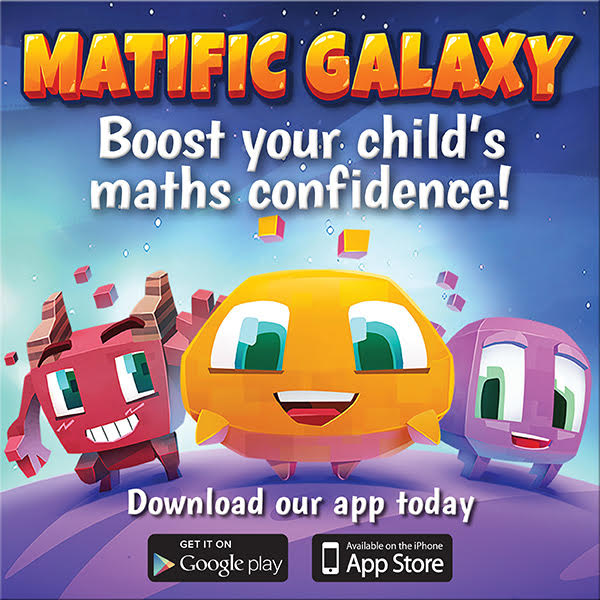 Matific Galaxy
Ages: 4 - 12
Price: $9.99 (app), $19.99 (desktop & app)
Type: Website, App, Software
By
Slate Science Operations
Description
Matific Galaxy apps for kids features hundreds of fun and engaging math games covering math skills from kindergarten through sixth grade. The apps are designed to keep children entertained and engaged with gamification elements and reward systems to learn math while they are playing.

With a strong pedagogical background, and through playful interactions, Matific is designed not only to reduce kids maths anxiety but also to improve maths scores, ensuring that your child can master necessary topics, from addition and long division to fractions and elementary level statistics.

Fully aligned to the national maths curriculum, Matific can boost your child's performance at school and is perfect for homeschooling.


Review Highlights:
I loved watching my child who generally dislikes math ENJOY this website. He wanted to continue playing and exploring the different math games and activities. The incredible variety of games and activities offered by Matific is outstanding. The developers have done such a fantastic job of creating interesting and unique tasks/scenarios for learners. Matific has accomplished the difficult task of making mathematical practice engaging and fun. The product has a high reusability factor, and kids will want to continue playing.
I liked that I was able to choose the games that were most pertinent for my children. I love the ability to customize the experience for individual users.
Students practice mathematical computation (+, -, x, / ), fractions, measurement, problem solving, geometry, and computer keyboarding.
Buy this product at: