Academics' Choice Award™ Winner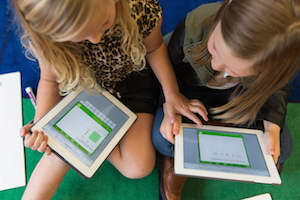 MobyMax
Ages: 3 - 14
Price: $99 for teacher license
Type: Website, Game, Software
By
MobyMax
Description
MobyMax offers teachers a complete and uniquely comprehensive K-8 curriculum for 27 subjects, including math, reading, phonics, language, vocabulary, spelling, writing, science, social studies, and state test prep. The full suite of integrated and automated classroom tools saves teachers precious time with comprehensive assessments, accurate diagnostics, IEP reporting, messaging, and real-time progress monitoring. The newly released Assessments allow teachers to drill down to discrete skills to get an instant snapshot of where students are.

Teachers are seeing unprecedented student growth, thanks to MobyMax's built-in incentives, such as badges and contests, which encourage students to use the program at home. The interactive curriculum personalizes learning, allowing educators to combine face-to-face education with online learning and resulting in remarkable gains.

These teacher solutions, combined with the MobyMax differentiated learning/blended learning model and student engagement, enable students to learn twice as fast. Since its inception eight years ago, MobyMax has helped students consistently gain more than one full grade level after just 20 hours of work while earning kudos from thousands of teachers nationwide.

MobyMax is used in more than 82% of all K-8 schools in the United States, with over 28 million students registered by teachers.

Supporting links:

MobyMax Student-Driven Learning (4 min video): https://vimeo.com/116058808
MobyMax Facebook: https://www.facebook.com/mobylearning

Case Studies: http://spotlight.mobymax.com
MobyMax Press Page: http://press.mobymax.com

Research: In the first quarter of 2018, MobyMax conducted a large-scale experimental study with 4,000 students in 230 U.S. classrooms. The study showed that students who spent just 20 hours using MobyMax increased a full grade level more than students in the same classroom who did not use MobyMax. Link to studies: https://www.mobymax.com/research


Review Highlights:
This is a powerful educational tool for students and teachers! The individualized, independent instruction is incredible, and the motivational elements (badges, contests, levels, etc.) keeps students coming back.
Mobymax is an all encompassing adaptive platform that takes child centered learning to the next level. This program really gives teachers the chance to be completely hands off and simply walk around and help kids develop skills in particular subjects. I went into the Vocabulary section and although the audio was a bit of a turn off (very robotic), the ability to track progress and adapt to student levels was amazing.
Aside from the tracking and adaptive technology, I think the high point is for the child to have choices in their education. It is all there for them to progress on their own. Mobymax would be a great station for an elementary classroom, or a wonderful edition to a homeschool curriculum.
The platform works well for both exceptionally gifted and remedial students, which is an outstanding technological achievement.
Buy this product at:
As an Amazon Associate we earn from qualifying purchases.