Academics' Choice Award™ Winner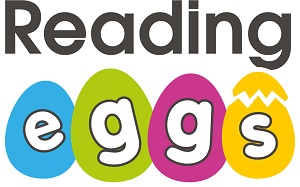 ReadingEggs.com
Ages: 2 - 13
Price: $59.00 for a 12 month subscription
Type: Website, Software
By
Blake eLearning/ Pascal Press
Description
Reading Eggs is the multi-award winning online reading program for children aged 2-13.

With hundreds of reading lessons, thousands of interactive activities and over 2000 e-books, the program provides a safe online learning environment where children build essential early literacy skills while having fun.

Reading Eggs is designed to progress at the child's pace, with an understanding that every child learns differently. With an easy to use parent dashboard, the program allows parents to track their child's progress and access detailed reports on how many lessons they have completed, books they have read, their estimated reading age, and quiz scores.


Review Highlights:
Reading Eggs is an excellent academic and recreational product! Over the past couple weeks, my son has been working through different letters of the alphabet and short words such as "am" and "at". Along with the lessons, he is also able to play games, hear songs, and explore with his custom avatar. This program is reinforcing the letters of the alphabet and their sounds along with beginning lessons in spelling and reading. I also really liked that the website offers downloadable print-out activities to reinforce what the child has learned.
What I liked the most was the teaching style of the letters and sounds employed by Reading Eggs. The synthetic phonics approach of putting the emphasis on hearing and identifying the phonemes (sounds) in all positions and then synthesising, or blending them to make a word removes guessing, accelerates understanding, and quickly builds student confidence. The combination of synthetic phonics with sight word training in sequential lessons that match an individual letter, or letter combination, with its appropriate sound and then blended all the way through a word provides an ideal environment for reading success. Children learn to recognize each letter, letter combinations, corresponding sounds, and learn to read the whole word as well as spell it.
My daughter and I tried out Reading Eggs together. Since she is already learning to read, we took the placement test to see where she should start. The activities were a nice mix of reading and creating words. My daughter stayed engaged for a long time with the lessons because she wanted to find out what the next activity was like, so the mix of different activities were very motivating. The game-like environment allowed you to collect rewards for each completed lesson and use them to buy virtual goods and go to other virtual activities like a video arcade.
A parent section allows you to see your child's progress and print out activities that reinforce the same skills on paper using the same images and similar tasks. My daughter described the characters as "weird" but she had a lot of fun inventing her own combination of arms, legs, etc. to create her own avatar.
Overall, I feel that reading eggs provides solid phonics and sight word instruction, although it would need to be filled in with other kinds of reading instruction to really promote comprehension and enjoyment of reading. For children who are motivated by external rewards, I think it would be an excellent way to start learning to read.
Buy this product at: