Academics' Choice Award™ Winner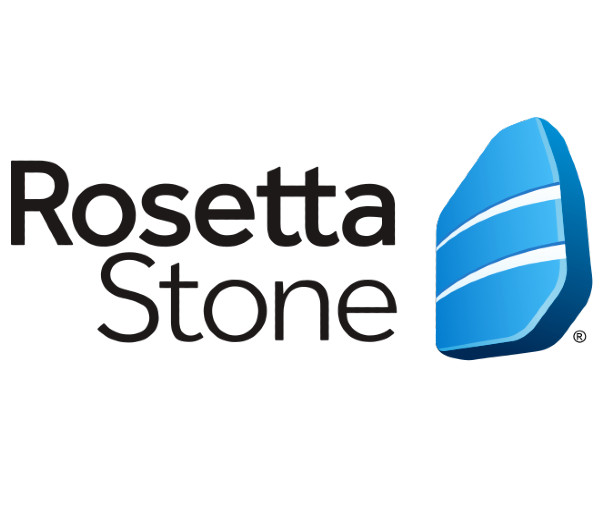 Rosetta Stone for Schools
Ages: 5 and up
Price: Varies | Pricing dependent on number of student licenses
Type: Website, Software, App
By
Rosetta Stone
Description
Rosetta Stone offers a powerful K-12 learning platform that helps students build the fluency and confidence to speak new languages. Carefully scaffolded lessons, interactive activities, and access to all 25 languages give teachers the flexibility to support English language learners and students in world language courses.

Rosetta Stone's structured immersion method is based on research into effective language learning strategies: It taps into students' innate ability to learn through context, mirroring how our brains first acquire language. Engaging, real-world scenarios and audio from native speakers help learners build a comprehensive understanding of their target language. Lessons introduce new vocabulary or grammar concepts with images, sounds and text, which help students interpret the meaning of new words, phrases, and sentences.

Every unit engages students in all four domains of language: reading, writing, listening, and speaking. Students learn correct grammar and syntax by reading examples and listening to native speakers model correct usage. Because students learn through context and reasoning rather than rote memorization, they build a more enduring understanding of languages and quickly become conversationally proficient.

Students further hone their language skills through Rosetta Stone Stories, which cover various fictional, cultural, and real-life topics relevant to each unit being learned. Stories are written and narrated by native speakers, giving students a natural way to practice reading and listening comprehension as they hear, read, and speak the texts.

Meanwhile, teachers receive support materials, including workbooks, guides, quizzes, and useful reports that assist in data-driven class planning and progress monitoring.

TruAccent, Rosetta Stone's speech recognition engine, uses machine learning to evaluate pronunciation in real time, helping students build language skills and fine-tune their accents. Most speech-recognition tools simply detect the words students said, but Rosetta Stone takes it a step further, telling them how well they spoke each word or phrase compared to native speakers. TruAccent's sensitivity settings can also be adjusted to challenge students to perfect their pronunciation or give growing learners more latitude during practice. TruAccent is also one of the only speech engines that offers specific support for children's voices.

An additional opportunity available to Rosetta Stone for Schools users is Live Tutoring. These fully immersive, virtual sessions help students deepen their language learning through interactive tutoring sessions with native speakers, who model correct pronunciation and grammar, answer students' questions, and provide feedback.

Rosetta Stone is web-based and offers a mobile app, providing students with robust lessons that are available anytime, anywhere on iPhone, iPad and Android devices.

Rosetta Stone for Schools licenses provide access to 25 languages, including:

Arabic
Chinese (Mandarin)
Dutch
English (American)
English (British)
Filipino (Tagalog)
French
German
Greek
Hebrew
Hindi
Irish
Italian
Japanese
Korean
Latin
Persian (Farsi)
Polish
Portuguese (Brazil)
Russian
Spanish (Latin America)
Spanish (Spain)
Swedish
Turkish
Vietnamese


Review Highlights:
The Rosetta Stone is a totally immersive language learning program. It is available in 22 languages from Arabic to Vietnamese, although I sampled only the ones for English language learners and Spanish. Within each unit the varied content and presentations keep the lessons interesting while providing ample review of the material. The colorful pictures illustrating each answer are clear and useful. Tools are provided to enlarge pictures for clarity if needed and to repeat verbal cues and unclear verbal responses, as well as for overall review of missed items at the end of each unit.
Rosetta Stone is both an enjoyable and productive way to study a new language. It's easy to navigate and easy to get started - regardless of your native language. I also love the "video conversation" element with native speakers. This builds confidence in your know-how and understanding of new language.
Many studies have shown the benefits of learning a second language not only in regards to linguistic abilities but also cognitive and creative abilities. In this regard the Rosetta Stone is a cut above the rest as it immerses users in the language while simultaneously developing arguably more cognitive skills than other programs due to the method employed.
The Rosetta Stone method is quite different from other language acquisition programs. It's based on Stephen Krashen's "Input Hypothesis." Rosetta Stone does not translate anything into your native language. It uses only pictures and words from the language you are studying, and in so doing it forces you to make inferences based on what is shown, hence the user is thinking more during the instruction and not simply memorizing. The approach and hypothesis is controversial but nevertheless it proved effective for me.
Students learn and practice hearing, spelling, speaking, reading, inferencing, observation, decision making, and critical thinking - all while learning a new language!
Buy this product at:
As an Amazon Associate we earn from qualifying purchases.