Academics' Choice Award™ Winner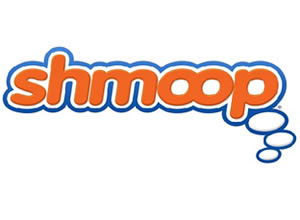 Shmoop University
Ages: 13 - 21
Price: $0.00+; Varies
Type: Website, Book, Software
By
Shmoop University, Inc.
Description
Shmoop (www.shmoop.com) is a digital publishing company with "a point of view". We believe that education need not be an arduous Herculean set of labors – fun is not the enemy here. We own 100% of our content and present both a consistent voice and a distinctive product offering. Our Shmoop Learning Guides, Shmoop College Readiness and Shmoop Test Prep balance a teen-friendly, approachable style with academically rigorous materials to help students understand how subjects relate to their daily lives.


Review Highlights:
Many skills such as primary document analysis, writing, and higher level reading comprehension can be learned and practiced by following the content of the site. It's a great college prep/test prep website for high school students.
The site has a lot of excellent information on it to say the least. Think K12.com meets an online Cliff Notes database.
Buy this product at: