Academics' Choice Award™ Winner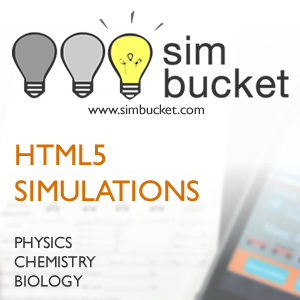 simbucket.com
Ages: 11 and up
Price: Free
Type: Website, Software
By
Nerd Island Studios, LLC
Description
SimBucket contains over 50 mobile-friendly HTML5 science simulations. Designed and built by teachers, the simulations are used by physics, chemistry, and biology students all over the world.




Review Highlights:
SimBucket helps kids to visualize difficult science concepts and see them in practice. It teaches various sciences in an interactive way.
I like the way you can see things in action, there is motion and color and interaction involved allowing kids to understand science topics in a new way.
What I love about this website is that is is an amazing place to try out experiments that you could not otherwise do on your own. You can use these at home or in a school setting to really help kids grasp difficult science subjects. Great product and one that we will likely come back to!
Find this product at:
As an Amazon Associate we earn from qualifying purchases.