Academics' Choice Award™ Winner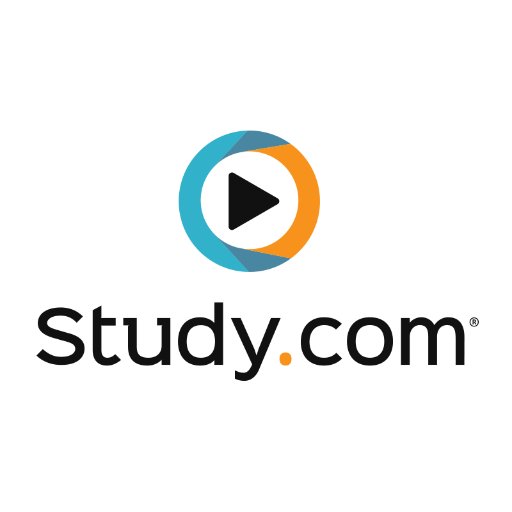 Study.com
Ages: 8 and up
Price: Prices vary by membership. Basic memberships are $39.99 a month, premium memberships are $59.99 a month and the teacher edition is $59.99 a month. The College Accelerator plan, which students use to earn online college credit, is $199.99 a month.
Type: Website, Game, Software
By
Study.com
Description
Study.com is a one-stop shop for education needs, providing content that is high quality, ad free and saves time. Our lessons are created by subject-matter experts, so you can trust our content. We have thousands of lessons across a variety of subjects, self-assessments, flashcards and resources for teachers.

Here's how learners and teachers are using Study.com:

Homework Help — Students use our lessons to brush up on topics they may not remember or reinforce topics that they might not have fully understood during class. They can also help when a student just needs the material delivered in a different way. A student may not have understood the concept by reading information in a textbook, but watching a video could help them grasp and retain the materials.

Test Prep — More than 65 million users are already using our courses to prepare for a variety of exams, ranging from student standardized tests to licensing exams and teacher certification exams. Just some of the exams that we offer test prep for are the SAT, ACT, AP exams, HESI exam, Praxis, FTCE, CBEST and the GED.

Users can use the lesson and chapter quizzes and practice tests to test their knowledge and identify their strengths and weaknesses so they can make the most of their study time. They can even access the lessons and assessments on a mobile app so they can study on the go or refresh their knowledge even just a few minutes before an exam.

College Credit — Study.com has more than 200 courses that have been recommended for college credit by the American Council on Education and/or the National College Credit Recommendation Service. Students take the courses online and take an online proctored exam. The credits they earn can be transferred to more than 2,000 higher education institutions. These courses provide flexibility, allowing students to study anytime, anywhere, and provide a way to earn college credit for a fraction of the cost of earning it through a traditional degree program.

Homeschooling Resource — Parents can use Study.com to teach and engage their homeschooled child. They can find courses based on education level and subject and can use the dashboard to view their child's course progress.

Teacher Resources — Teachers use our lessons to supplement their teaching or flip their classroom. Through our teacher edition membership, teachers can assign lessons and quizzes to their students and see the score students received on the quiz. Teachers can also access lesson plans, activities, discussion questions and more.


Review Highlights:
Study.com covers academic subjects from Elementary School through College. It also has a section for test prep for GED, SAT/ACT, CLEP, etc., and even exam prep for professional licenses such as Real Estate.
The discussion questions for students are carefully thought-out and really helped me provide deeper learning when running a flipped classroom. The quick videos were also super helpful for students.
I liked the way that the site was organized. It was easy to filter and find the subjects that interested me most. I also found the articles that are attached to many of the high school/college courses to be enlightening. If someone isn't sure about what to major in or possible job opportunities they can find information that is relevant and may help them to make a decision.
This is a really good resource that I will mention to my friends. The tracking, ability to earn certificates of completion on select subjects will make it easier to prepare the year-end-transcript for homeschoolers. On a personal note, I think this is a great resource for adults who want to maintain their skills.
Buy this product at:
As an Amazon Associate we earn from qualifying purchases.