Academics' Choice Award™ Winner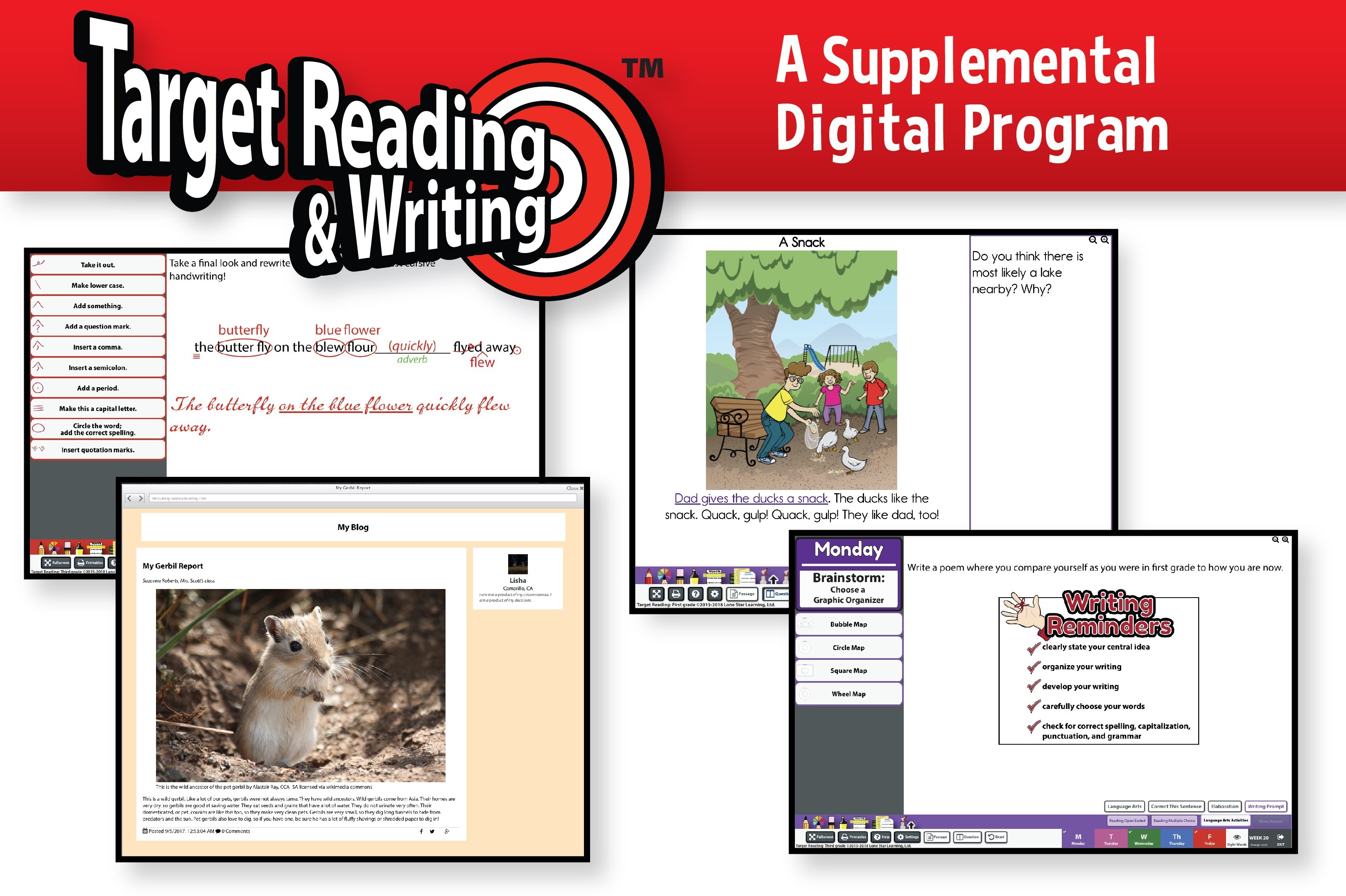 Target Reading & Writing
Ages: 6 - 11
Price: $79.99 (introductory price)
Type: Website, Software
By
Lone Star Learning, Inc
Description
Improve reading, vocabulary, writing, grammar, and critical thinking in just minutes a day with the powerful supplemental program, Target Reading & Writing. Students work with a high-interest weekly passage to complete 6 different activities across the ELAR spectrum. We simplify the writing process by breaking it into small daily tasks as we systematically spiral through essential skills. In just minutes a day, students strengthen ELAR skills and master the writing process. Target Reading & Writing can be used in conjunction with any Reading program.


Review Highlights:
These attention-grabbing, age-appropriate stories and writing activities deliver as promised. Based on the Texas Essential Knowledge and Skills (TEKS) state standards the program fosters reading comprehension and retention, writing, grammar, and editing skills. It also sparks imagination and creativity.
At first it seems too simplistic but each simple step delivers big learning. Each concept helps initiate more learning at each individual and consecutive step. Depending on the level of learning for each class, more or less can be taught by the teacher. I appreciate that the concepts build on each other from day to day. It leaves a check mark on the completed days and so it's very easy to see where you left off. As a homeschool mom, this was useful to work together with the story and questions, the language arts piece, grammar corrections, etc., without having to print off pages and pages of work. I used two pieces of paper for each student and we used the same two pages all week. Bonus!
Teachers who already instruct from a whiteboard or laptop with projection will like the easy, user-intuitive program. There is a great, short video that shows all that the program has to offer. I like that most of the pages are printable, even posters. My students seem to like it after five days of use, too!
Buy this product at:
As an Amazon Associate we earn from qualifying purchases.