Academics' Choice Award™ Winner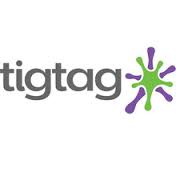 Tigtag
Ages: 6 - 11
Price: N.A. (contact publisher for pricing)
Type: Website, Software
By
Twig World
Description
Tigtag is the complete online resource for teaching upper elementary science classes. Covering all areas of the Next Generation Science Standards and state science standards, Tigtag equips teachers to wow their students with the wonder of science. Tigtag is an engaging and high quality tool, centred around the use of specially made short videos built into integrated lesson plans.

Every subscription gets schools access to three types of content:

1) visual classroom content to be used during lessons on interactive whiteboards or projected screens including videos, images and quizzes,
2) comprehensive lesson planning support to be used in preparation including practical activities, complete lesson plans and discussion suggestions, and
3) detailed science background information to be used as professional development for the non-specialist teacher including subject explanations, glossary sheets and common science misconceptions.

Tigtag contains everything a teacher needs to teach outstanding and engaging science lessons - all in one place!
Review Highlights:
TigTag makes teaching science in the elementary grades so much easier. With high quality, content rich videos, "Did you know?" short videos, and quizzes, the teacher can offer a mini lesson, show the videos, reflect, and the student will have a strong base of facts to work with which to work. The interface is simple to use. Even a "non-techy" teacher will be clicking around for the right video to watch in no time. It's a wonderful alternative to reading out of a text book as well. Students should learn to gather information from multiple resources and be able to extract important and relevant facts as they begin their education in science. TigTag is THE place to get your video based science information. Well done Tig Tag!
I just asked the district for a subscription. What a great resource!
Buy this product at:
As an Amazon Associate we earn from qualifying purchases.