Academics' Choice Award™ Winner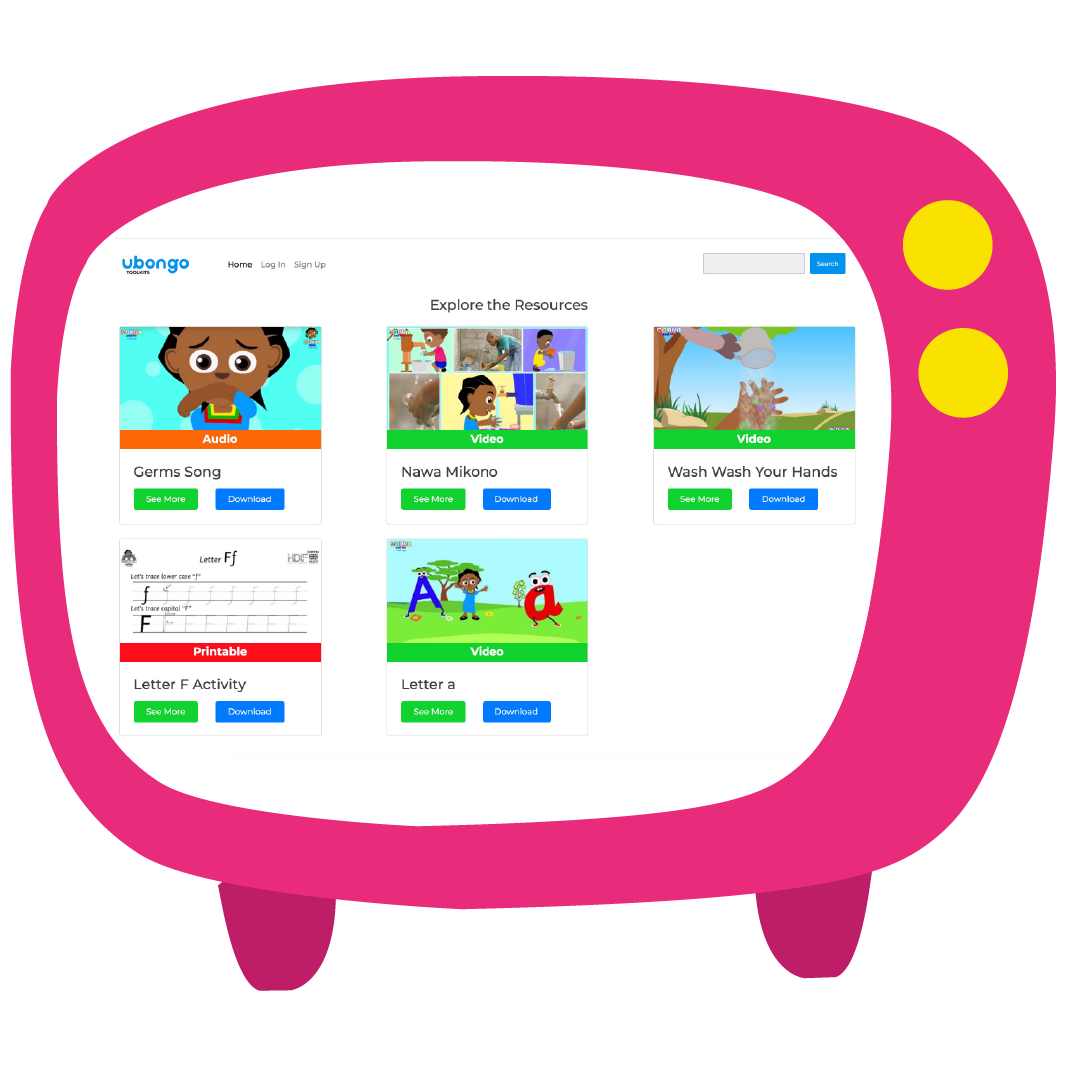 Ubongo Toolkits
Ages: 0 - 14
Price: Free
Type: Website, Book, Audio, Video
By
Ubongo
Description
The Ubongo Toolkits is a digital platform of our localized, multilingual educational resources for kids aged 0 - 14 covering pre-literacy, mathematics, science, social and emotional skills and engineering. They cover a range of media including video, audio and printables.

The toolkits can be distributed through the web platform, Flash drives/USB, Google drive and WhatsApp groups. The content is available to caregivers for their kids, practitioners in education and implementing partners for usability and ease of sharing in their programs. The platform was created with a purpose of bridging the gap for the hardest to reach and most vulnerable children.


Review Highlights:
Ubongo Toolkits offers so many options to provide your kids with educationally sound content at your fingertips. You can begin by selecting the subject you are interested in, from Science, Math, Art, Social Emotional Learning, Technology, Pre-literacy, Health & Hygiene, or Civics. Next, you can choose the content type, whether you're looking for books (they offer E-books or printable), videos, curriculum, apps, or audio - they've got it all! Finally, you can select the age range (all age ranges, 3 - 6 years old, or 7 - 14 years old), and the language you speak. Ubongo Toolkit provides content in various languages such as English, French, Kiswahili, Hausa, Kinyarwanda, Kikuyu, and Yoruba. Users can also choose from different categories suggested such as Art, Numbers and Shapes, and more! Signing up is a quick process and all you have to do from there is download the content in one click.
Socio-emotional skills, universal values, personal hygiene, beginning literacy skills, beginning math skills, listening, basic science, art skills, and more are all available to be practiced (for free)! Plus, the various subjects and content options are available in multiple languages!
I love that the website offered a variety of resources, allowing parents and caregivers to select the tools that work for them. It's great to have non-digital options for parents who are hesitant to offer additional screen-time to their children. The products were all engaging, entertaining, and adorable. The characters and bright colors are pleasing to the eye and sure to be loved by children.
I especially loved the resources dedicated to socio-emotional skills. It warmed my heart to see books and videos that let children know that they are special, unique, brave, and capable of going after what they want in life. These are messages our children need to hear! Bravo to Ubongo for making it happen!
Buy this product at:
As an Amazon Associate we earn from qualifying purchases.