Academics' Choice Award™ Winner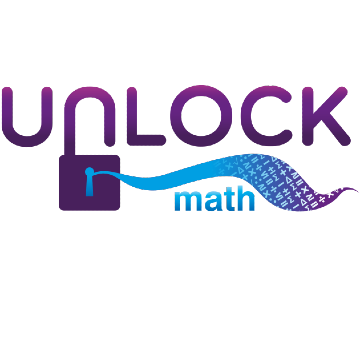 UnLock Math
Ages: 10 - 18
Price: $299.00/year (or $49/mo.)
Type: Website, Video
By
UnLock Math, Inc.
Description
UnLock Math provides engaging instruction, unlimited practice, unlimited review, immediate & meaningful feedback with completely worked solutions, numerous question types, live teacher help, and much more for grades 6-12. We serve a broad range of students, from those with special needs requiring modification to advanced students, keeping all learners appropriately challenged & engaged.

Our instruction videos are engaging and break math into easy to understand "bite-size" chunks that explain WHY, not just HOW. Students gain deeper understanding of math concepts through our unique process combining clear instruction with our Advanced Assessment system.


Review Highlights:
Unlock Math helps students in grades 6-12 practice mathematical skills and concepts. The skills are broken down into traditional "class" formats, such as Foundations, Algebra, Geometry, and Pre-Calculus. This interactive program allows for practice and feedback for each step of many concepts. There is a comprehension and practice component for each lesson.
I really liked Unlock Math's lesson progression and its systematic method for reinforcing concepts. The videos were engaging and fun, my son was actually seen laughing at some of the jokes.
Unlock Math is easily accessible for educators, home-schooling parents, and students grades 6 - 12. The lessons are self-pacing, so they work at the speed of the user to tailor to their individual needs. Unlock Math provides flexible learning, as users can log in as needed and work on their own time with 24/7 accessibility to all of the lessons. The math lessons are taught by a real math teacher, Alesia Blackwood, who has been teaching for two decades. Students can ask questions by using the live chat option that will be answered directly by either Mrs. Blackwood or other professional teachers.
Unlock Math has great appeal as a homeschooling tool. The site is easy to navigate and easy to get started. There are sections for parents to check the accuracy and progress of your child's work. Unlock Math presents its lessons in a visual manner, with a flow chart for each component of the lesson. There is a warm-up, a video lesson, practice problems, stay sharp exercises, and a Challenge Yourself assessment for each lesson. An entire course includes around 16 units, with each unit containing around 7 lessons with quizzes throughout each unit. There are unit reviews and a unit test for each of the units within a course. The printable materials are a huge bonus for pencil-paper practice. Unlock Math is a game-changer for advanced math courses for homeschooling. I would highly recommend UnLock Math to any secondary students!
This has been such a huge help to my family this past year! When everything moved online, school especially, my son needed extra supplemental help for his math classes. One of his favorite parts is that it's taught by a real person, a math teacher named Mrs. Blackwood who has been teaching for 20 years, not a robot who he can't connect with. Also, it is personalized to move according to his speed, and provides interactive learning. He has had a hard time with online school, but having Unlock Math to support him has made all the difference in his attitude towards math and learning in general.
Buy this product at:
As an Amazon Associate we earn from qualifying purchases.