Academics' Choice Award™ Winner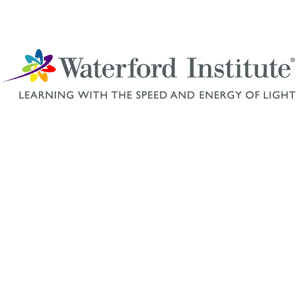 Waterford Cloud Reading
Ages: 4 - 8
Price: $50.00
Type: Website, Software, Book, Game
By
Waterford Institute
Description
Waterford Cloud reading takes Waterford's hardware-based reading product and puts it in the cloud for easier access for students.

Waterford Early Reading Program provides a complete language arts curriculum for young learners, covering crucial skills like phonemic awareness, phonics, text comprehension, vocabulary, print concepts, readiness skills, writing, and oral fluency.

Waterford Early Math and Science Program provides young learners comprehensive instruction in the five major areas of early math: numbers and operation, geometry, algebra, measurement, and data analysis. The integrated science curriculum emphasizes exploration and the scientific method while teaching earth, life, and physical science.

Waterford Institute is a nonprofit research center that creates personalized, cloud-based instruction through award-winning curriculum, content and assessment for children age Pre-K to 2nd grade. As a nonprofit, Waterford is uniquely focused on providing accessibility, equity and excellence for our youngest learners to position them for a lifetime of learning and success.
Review Highlights:
As a homeschooling mom, I found the Waterford Early Learning Program to be a useful addition to ones academic arsenal. The program can be customized to fit the needs of each of ones students. Their courses include language arts, science and mathematics. I was particularly impressed with their selection of literature. I appreciated reading stories that covered the globe. I may have enjoyed them even more than my son. The animations and most of the songs were entertaining. My son has auditory processing/speech issues so I was very interested in seeing if this program would address and any of his issues. We did a few of the phonological activities and there were exercises that were helpful to him. My son, in particular, would have benefited by having less visual stimulation during the rhyming game which distracted him from listening. Overall, I can see that the program would be a great supplement to most homeschool programs, as well as for traditional students who may need a little extra help or just want to get ahead a bit. I feel comfortable recommending this product to my friends and others.
Buy this product at:
As an Amazon Associate we earn from qualifying purchases.