Academics' Choice Award™ Winner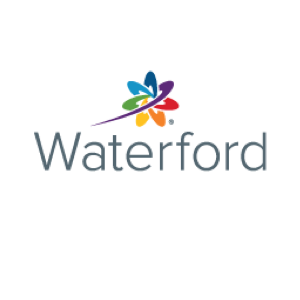 Waterford Early Learning(K-2)
Ages: 4 - 8
Price: Free
Type: Website, App, Software, Book, Game
By
Waterford Institute
Description
Waterford Early Learning for iPad is a research-based early learning curriculum delivered through personalized learning software and teacher resources.

Waterford Early Learning, which provides a multi-sensory learning experience, is designed to help all children build the foundation for a lifetime of learning. It individualizes three years of complete reading, math and science to meet each child's unique learning needs at their own pace. Students use an adaptive learning sequence of engaging activities, songs and books designed by educators. Web-based management tools allow teachers to seamlessly integrate Waterford Early Learning into any classroom via desktop computers, laptops, Chromebooks and iPads.

Waterford has enhanced nearly 8,000 dynamic learning activities, including hundreds of new activities, to take advantage of iPad's mobile and touch capabilities. Students become motivated and engaged in their learning activities - more so than on traditional computers - because they can trace letters of the alphabet with their fingers directly on the iPad, something they couldn't do on a computer.

The makers of Waterford Early Learning - Waterford Institute - devoted millions of dollars and several years toward the development and testing of Waterford Early Learning for iPad. Waterford Early Learning tailors the learning experience to meet individual student needs, while meeting requirements of widely accepted educational standards. Its activities provide students with a wide variety of engaging, interactive and multi-modal activities that appeal to different learning styles.

The system provides management tools such as activity search and custom assignments, and reports to help teachers monitor, diagnose and address student learning needs.


Review Highlights:
We love Waterford Early Learning for it's ease of access to enormous volumes of multicultural, interdisciplinary learning activities, but what we love most is that at it's core, it's a non-profit research center. Much like medical research, it takes years to discover what really works, especially when it comes to technology and it's ever-changing landscape. We applaud Waterford for taking the long-view and constantly learning and adapting along with the rest of us.
From figural sequence activities to earth science, Waterford Early Learning has a tremendous library of activities that will enhance your lessons and delight your students. It's a supplemental resource not to be missed. The fact that it's aligned to common core and other standards just makes it all the better and easier to implement.
Buy this product at:
As an Amazon Associate we earn from qualifying purchases.