Academics' Choice Award™ Winner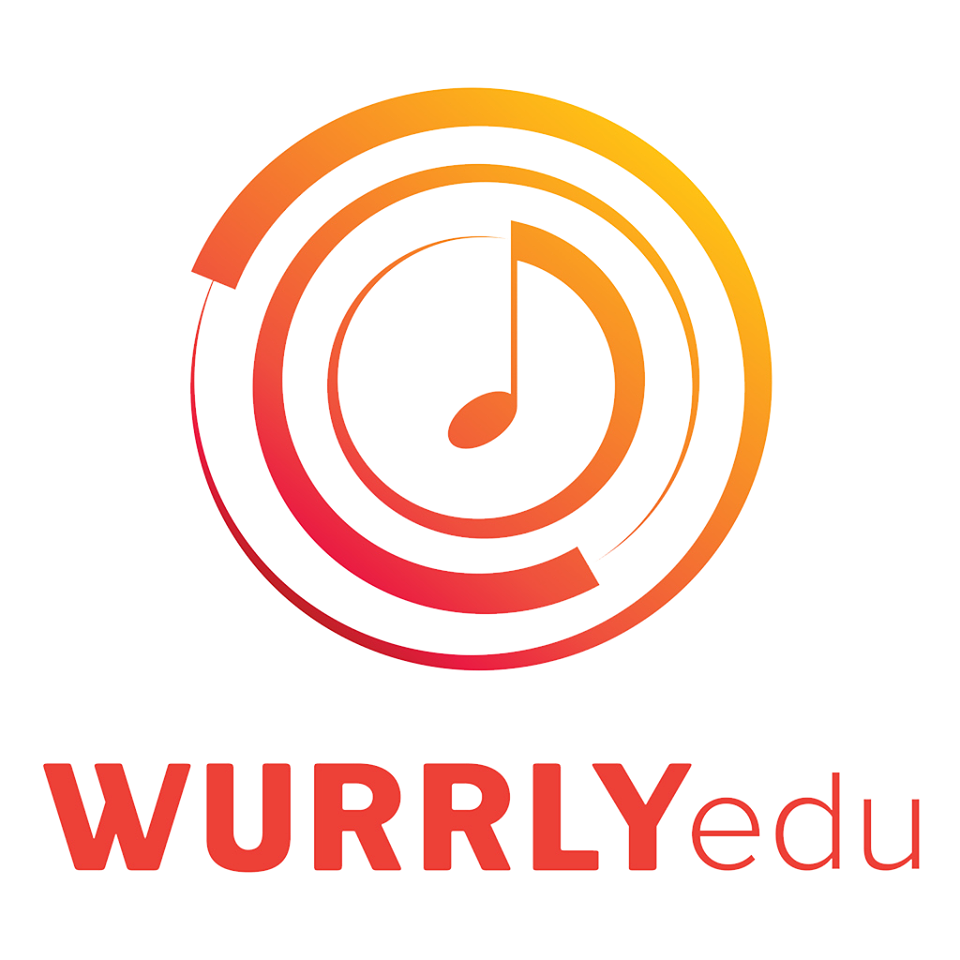 WURRLYedu
Ages: 5 - 18
Price: $39.99 monthly subscription | 30-Day Free Trial!
Type: Website, Audio, App, Software
By
Wurrlyedu
Description
WURRLYedu uses music as a gateway to teach critical life skills. In essence, it is a curated content platform with creation tools. Your solution for Music Education.

For teachers, WURRLYedu delivers culturally relevant content, including lesson plans with suggested assignments, an extensive music catalog, video tips and a comprehensive suite of tools that includes a learning management system and assessment tools to make music education fun, effective and affordable. The technology has been thoughtfully created to support experiential and engaged learning, with every lesson plan focusing on both musical skill development as well as social and emotional skill development.

For students, WURRLYedu offers thousands of songs (all customizable in key, speed, and instrumentation) with animated timed chords and lyrics, recording tools and one-touch audio/video filters, collaboration tools as well as ear training games to develop general comprehension skills.

Teachers and students find this tool valuable for learning because:
It supports engaged experiential learning, with all content satisfying our four-step learning process of Inspire, Practice, Record, Reflect.

Here's why it's important:
In order to engage students, you need to use culturally relevant content or an experience to INSPIRE them to want to learn more.

All new skills require PRACTICE in order to be mastered

When you RECORD those skills you allow reflection and assessment of that skill. Recording also mimics performance so students are better able to manage performance anxiety.

When you REFLECT on that recording you grow self-awareness, and the experience of doing something is very different from the experience of watching yourself do something. You allow students to step into the teachers' shoes to deepen learning.

It allows students to learn beyond the confines of the classroom walls. Students using WURRLYedu have 24/7 access in class and/or personal devices.

Due to the inherently collaborative nature of music, it lends itself extremely well to teaching social and emotional skills, but all traditional expectations for music programs have been focused on musical skill development only. WURRLYedu makes it easy to focus on both!

It offers culturally relevant content and provides teachers an insight into the natural interests of their students.

It offers students high-quality recording tools that are easy to use and affordable.

It gives teachers and students the ability to slow down a song when learning or speed it up as desired. It also allows them to change the key or instrumentation of a song so that music can truly be a tool for self-expression.

Animated chords and even freestyle and learning tracks allow an easy and safe learning space for improvisation skills and also songwriting.

Ear Training Games with automated feedback make it easy to learn musical notation, scales, and oral skills.

WURRLYedu is available on Web and Mobile (iOS and Android. Note: student web portal coming soon).


Review Highlights:
WURRLYedu is a rockin' resource for music education and practice! The reflection aspect is particularly powerful from a critical thinking perspective. It encourages students to go beyond just making music, and asks students to consider why some things "worked" and others didn't.
The platform includes well-designed lesson plans such as the Clapping Circle game, Harmony singing games, and Music vs Lyrics where students reflect on the songs without lyrics to determine the emotions evoked by the music. Then they read just the lyrics, and then finally listen with the lyrics. I loved that each lesson listed the related skills broken down as transferrable skills, grade levels, musical skills, creative thinking, emotional recognition & empathetic, etc. Students can practice singing along karaoke style and you can even browse music by chord!
WURRLYedu offers contemporary music (hiphop, pop, rock, etc.) that kids are already singing, which makes it so much more enjoyable and relevant for students. It incorporates technology into the music classroom, which makes assessment easier, allows for distance learning and blended learning, aligns with Title IV funding, our students love it!
Rhythm, melody and vocal performance are the primary skills explored through Wurrly. Wurrly also provides some instruction in instrumental performance and general music.
It was really fun to explore the catalog and features that allow you to sing or play along with popular music. They also provide some general music lessons that focus heavily on vocal performance. The interface is student friendly and easy to navigate. I found it particularly enjoyable to follow the chord/tablature with songs, but this feature was not available for all tracks.
It features a diverse database of video music lessons across a variety of genres, so there is something for everyone. The interface is clear and easy to use for students and teachers.
It's easy for teachers to make assessments and assignments, and easy for students to play along and record their music.
Buy this product at:
As an Amazon Associate we earn from qualifying purchases.