Academics' Choice Award™ Winner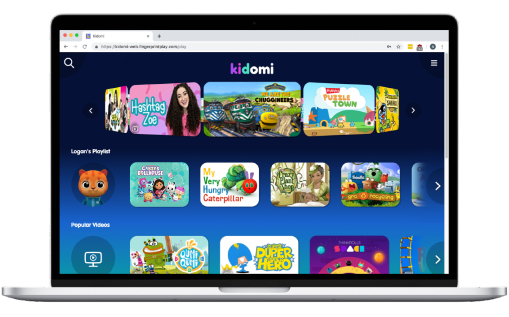 Kidomi
Ages: 3 - 8
Price: $7.99 per month ($59.99 annually)
Type: Mobile App, Game
By
Fingerprint Digital, Inc.
Description
Kidomi is an all-inclusive mobile app that delivers thousands of hours of learning entertainment with the best mix of kids' digital play from some of the world's top family brands. Packed with hundreds of activities for kids ages 3-8 years old, Kidomi features puzzles to solve, adventures to read, inventions to build, creations to make, games to play and new activities to discover every day.


Review Highlights:
This app platform is a game-changer. It's Netflix for educational apps! I love that Kidomi offers a free seven-day trial, and that the subscription price is affordable. My kids quickly grow tired of most apps typically within a week, if not days, so Kidomi—with hundreds of apps and new ones added daily—is a welcome addition to our home.
As a teacher and father of a four year old, I've experienced buyer's remorse when it comes to apps more times than I'd like to admit. With Kidomi not only do I feel comfortable knowing that each app has been tested and will work, but that the games are safe, non-violent, ad-free, do not upsell, and most importantly, educational. I love that I can simply let my son explore in a trusted digital environment. Being able to see what they've played, what subjects they prefer, limit their screen time, and steer their interest using the filters is also a HUGE bonus.
Kidomi has already saved me time and money. No more endlessly searching Google Play for just the right app. Now my kids can do it, and no matter where they end up, it's just fine with me. So far my son really enjoys ThinkRolls, Code Karts, and Hidden Pictures by Highlights. I would have spent at least $15 for just those three apps and I never even heard of two of them until now! Kidomi is a good value and solves a real problem for parents.
Buy this product at:
As an Amazon Associate we earn from qualifying purchases.