Academics' Choice Award™ Winner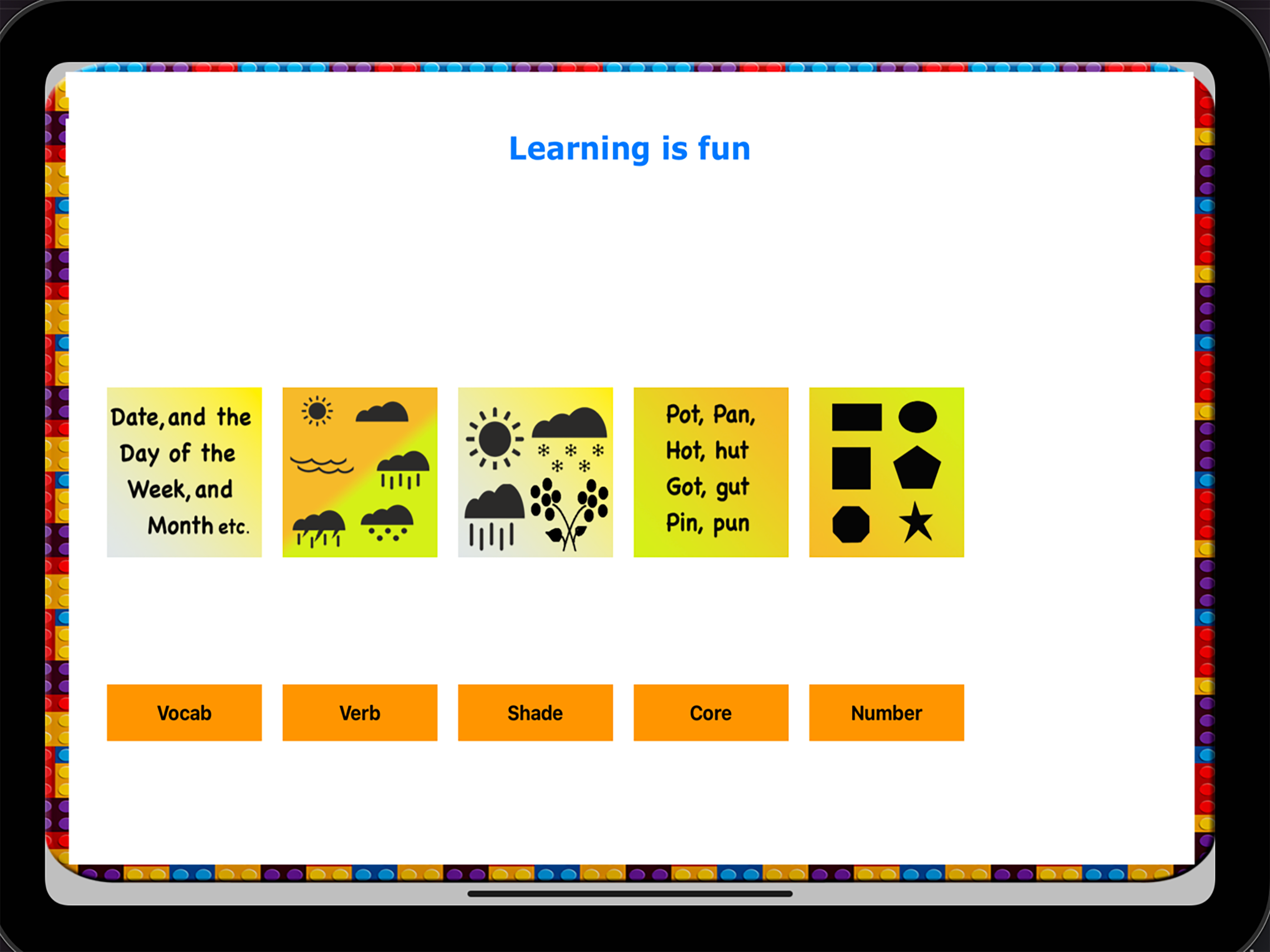 Kidz Learning Vocabulary & Math
Ages: 4 - 7
Price: $3.99
Type: Mobile App
By
Gomathy Shankaran
Description
"Kidz Learn Vocabulary" is an educational app that has simple words for preschool and Kindergarten age kids. This app also has numbers section to learn numbers 1 - 50. This app has audio to make and identify the 3 letter word, seasons, current weather condition, and also today's date, month, and year.

This app is also divided in to sections - vocabulary, usage of verbs, prompts for colors, shapes, numbers and rendition of core words. This is an interactive app that young kids can touch and identify the seasons, letters, words, pictures and numbers. The audio in this app help aid kids to repeat the words and the questions.


Review Highlights:
Perfect for preschool-age or kindergarten-age children that would like support practicing their vocabulary and numeracy skills, up to number 50. Users also learn about different seasons, the weather, shapes, colors, and the date, month, and year. Children learn to match words to the picture that reflects the definition of the word best. There are also sequencing/pattern completion activities. The pictures and audio and supportive feedback make it an effective standalone interactive learning experience. Simple and fun for children.
Find this product at:
As an Amazon Associate we earn from qualifying purchases.