Academics' Choice Award™ Winner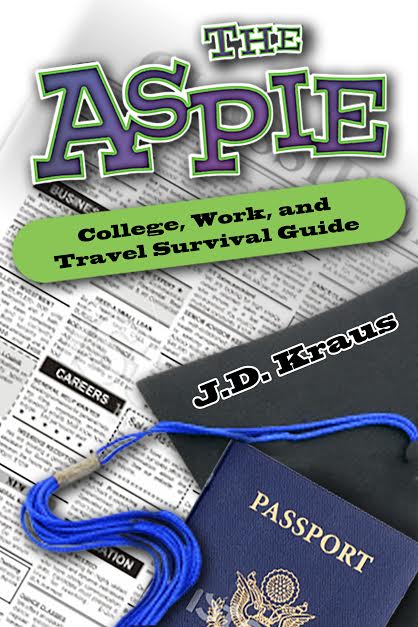 The Aspie College, Work, And Travel Survival Guide
Ages: 16 and up
Price: $19.95
Type: Book
By
Future Horizons, Inc.
Description
The main objective of this book is to assist young individuals with Asperger's and Autism to overcome the big leap from high school to life outside of public education. The time right after high school can be a very frightening experience. What a person decides from this point on ultimately affects the rest of his or her life. This book is not intended to tell the reader what to do with his/her life. Rather, its focus is on helping them transition, prepare, and hopefully succeed in whatever their future endeavors may prove to be, primarily higher education and work.

The book analyzes three important points.

The first one covers higher education and university/colleges. The book goes into detail on the steps in enrolling for a school, campus life, teachers, school surroundings, study tips, disability services, and more.

The next point explores the workforce and how an individual with autism can prepare for employment. This section includes: résumé building, job interview tips, commuting, managing money, and networking.

The final point reviews basic tips on traveling abroad, including how to pack, choosing an airline, what to bring, and how to behave and dress in a foreign country.

Review Highlights:
This is an amazing and insightful book. The Aspie College, Work, And Travel Survival Guide outlines the transition from High School to college, the workforce, and travelling. This memoir meets "how to" book covers so many amazing details that many do not realize unless they are extremely aware of their circumstances. I do wish I had such a handbook all of those years ago! I highly recommend this book! It is easy to read, and you really get to know the author through reading it. Well done Mr. Kraus!
Buy this product at:
As an Amazon Associate we earn from qualifying purchases.