Academics' Choice Award™ Winner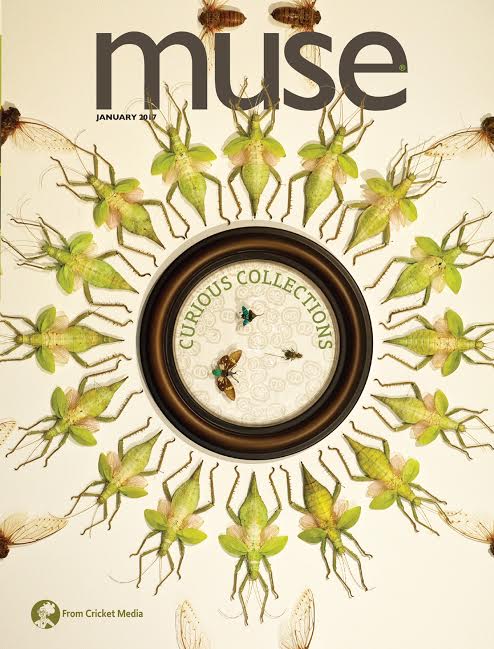 Muse Magazine
Ages: 9 - 14
Price: 9 Issues/year - $33.95
Type: Magazine
By
Cricket Media
Description
MUSE magazine is the arts and science magazine for kids from 9 to 14 that's spot on with the facts, but off-kilter with the jokes. Kids who want to know how to keep robots from taking over the world or whether animals can think will find the answers here, in articles written by award-winning authors and accompanied by high-quality illustration and photography. MUSE magazine makes a perfect gift for readers who are outgrowing ASK magazine or are interested in science, history, and the arts. Explore the world in a fun (and funny!) way with MUSE.




Review Highlights:
Imagine Time Magazine geared for kids. This magazine is chock full of information and thoughtful creativity of a specific subject for each month. The articles are really interesting, and are not at all "dumbed-down" for kids. They provide challenging and thought-provoking articles, as well as some just plain fun. If parents are looking for some way to encourage their kids to pursue STEM and Arts interests on their own time, apart from school, this is the magazine to do that.
It is visually pleasing, mentally challenging and inspiring, socially and emotionally affirming and psychologically stimulating. This is exactly the kind of reading material I want my kids to have available to them to encourage them to be global citizens, with a thoughtfulness and in-depth knowledge about big issues in our world today.
I would definitely recommend this, particularly for parents of gifted and talented kids. This is exactly the kind of reading that students in the gifted classes at school would enjoy. I also think it would be an excellent classroom resource for educators and for homeschoolers. It is a great resource for students to write and present on specific topics to classmates.
The magazines I reviewed had high quality articles on climate change, city life and planning, and the science of dreaming. Each issue has a different theme and includes a comic, experiments, and puzzles as well as articles related to that theme.
My children and I really enjoyed these magazines. The articles were interesting and addressed the kinds of questions children in this age range are asking. Some articles used a question and answer format and others had a more traditional format. We especially enjoyed the Muse News section where several short science related news topics are presented, but one is fake and you have to decide which is the fake blurb (the answer can be found somewhere else in the magazine). Everything about this magazine was engaging--great photography and illustrations, interesting content, and puzzles and activities to make the reader think more about the topic. And it's ad free!
The magazine is recommended for children ages 9-14. Many nine year olds may need some support in reading and understanding some of the science concepts. Like all Cricket publications, this magazine is advertisement free, so while it costs a little more than some subscriptions, it's also 100% content. I highly recommend this magazine for an award.
Buy this product at:
As an Amazon Associate we earn from qualifying purchases.