Academics' Choice Award™ Winner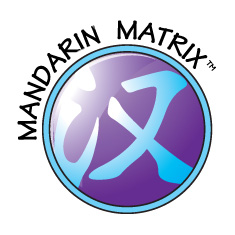 Mandarin Matrix Online Classroom
Ages: 3 - 12
Price: $37.50
Type: Software, Website
By
PPP Company Limited
Description
Mandarin Matrix consists of an Online Mandarin classroom for children learning Mandarin. There are ebooks, games, activities and incentives for children to learn to read, write and listen to Mandarin. Levels start from beginners to advanced. The website enables teachers to monitor children's progress and also assign tasks.
Review Highlights:
Being able to associate a picture with the Chinese characters, hear the word/phrase spoken, see the phonetic symbols (or pinyin), and the English translation all in one place (and only when ready for each) was a fantastic approach. The follow-up matching picture to character exercises reinforced the learning as students' progressed. I liked how the student got a chance to retry each time if they got it wrong, for as many times as they wanted.
Writing the characters on the digital chalkboard was fun and really helped my son memorize the symbol and meaning. A character is presented and once you click play, the arrows show you the order of the strokes and the direction of each stroke. Then you get to practice. This is excellent and my 8 year old loved it.
Listening to the word or phrase and then recording your voice and playing it back was very helpful. Being able to compare the pronunciations side by side helped fine-tune our accents. If only speech recognition could immediately verify our pronunciation I would have given this product a perfect score. The tests at the end of each lesson (submitted to the teacher for review) were helpful and often proved a lot more practice was needed.
My son particularly like the games including Memory, Space Invaders, Sharp shooter, Tic Tac Toe, and Whack a Mole. The graphic rich and familiar games captivated him, and I could tell he learned a lot of symbol meanings while playing. As a former teacher and now homeschooling father I highly recommend Mandarin Matrix Online Classroom.
Buy this product at:
Note: Mandarin Matrix is currently available only through schools which have signed up to the Mandarin Matrix program covering both print and digital products. If your school is interested in joining the program, please contact enquiries@mandarinmatrix.com or call +852 2201 9725.
As an Amazon Associate we earn from qualifying purchases.