Academics' Choice Award™ Winner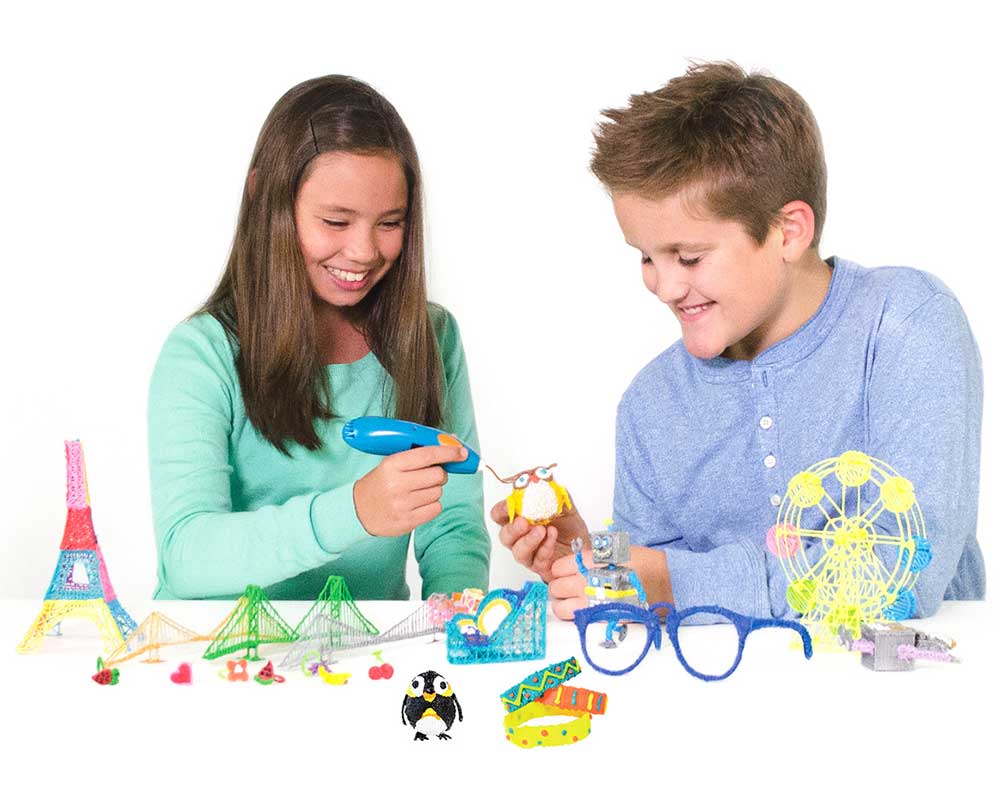 3Doodler Start
Ages: 8 and up
Price: $49.99
Type: Toy, Arts & Crafts, Gear
By
3Doodler
Description
The 3Doodler Start is the world's first 3D printing device designed specifically for children. This product is an optimal tool for STEM, tactile learning, art & design, prototyping & invention, and computational thinking. It works by extruding heated plastic that cools and hardens instantly, allowing you to draw your ideas in 3D. No software is required; students use the 3Doodler just like holding a pen, allowing them to get started easily and have the freedom to create. 3Doodler is recognized by educators as a versatile tool for creative-thinking, self-expression, and infinite learning outcomes, and is widely used across subjects such as science, math, art, technology and engineering. Free lesson plans and resources are available on the 3Doodler website to help you get started.

Students and teachers use our 3D printing pens to enhance learning through engaged, personal creation. The technology remains familiar and accessible as a pen or pencil, while familiarizing the user with the concepts of 3D printing as well as the design-build-test-modify process. In addition to a personal kit ($49.99), EDU bundles feature enough 3Doodler Start pens and ABS plastic to engage an entire classroom in one purchase.


Review Highlights:
The 3Doodler gives adults and children the unique opportunity to learn a new skill - drawing in 3D. This takes creative drawing to a whole new dimension!
I like that this is a piece of technology that also lets them develop creativity and critical thinking. My kids have been interested in the idea of 3D printing for some time now. This pen gives them the freedom to work on their own without any other software. They can do something as basic as writing their own name and work their way up to more difficult structures and creations. They have to learn through trial and error what the pen is able to do and what it can't do. My kids learned not to give up when things didn't go the way they were planning. Patience and practice lead to better results. This is a valuable life lesson that will carry them into adulthood.
I'm not sure I've ever seen my 7-year-old boy stick with one thing for so long. He is constantly making something with this 3D pen, and it has been two weeks since it first arrived. Luckily we were sent enough refillable ink cartridges to keep up with his creative designs! So far he has made huts/houses, brains, tacos, happy faces and endless designs. This pen is amazing!
We highly recommend this product to any family with kids. Brilliant!
Autumn (age 9) exclaimed, "It was awesome!"
Buy this product at:
The3Doodler.com
As an Amazon Associate we earn from qualifying purchases.