Academics' Choice Award™ Winner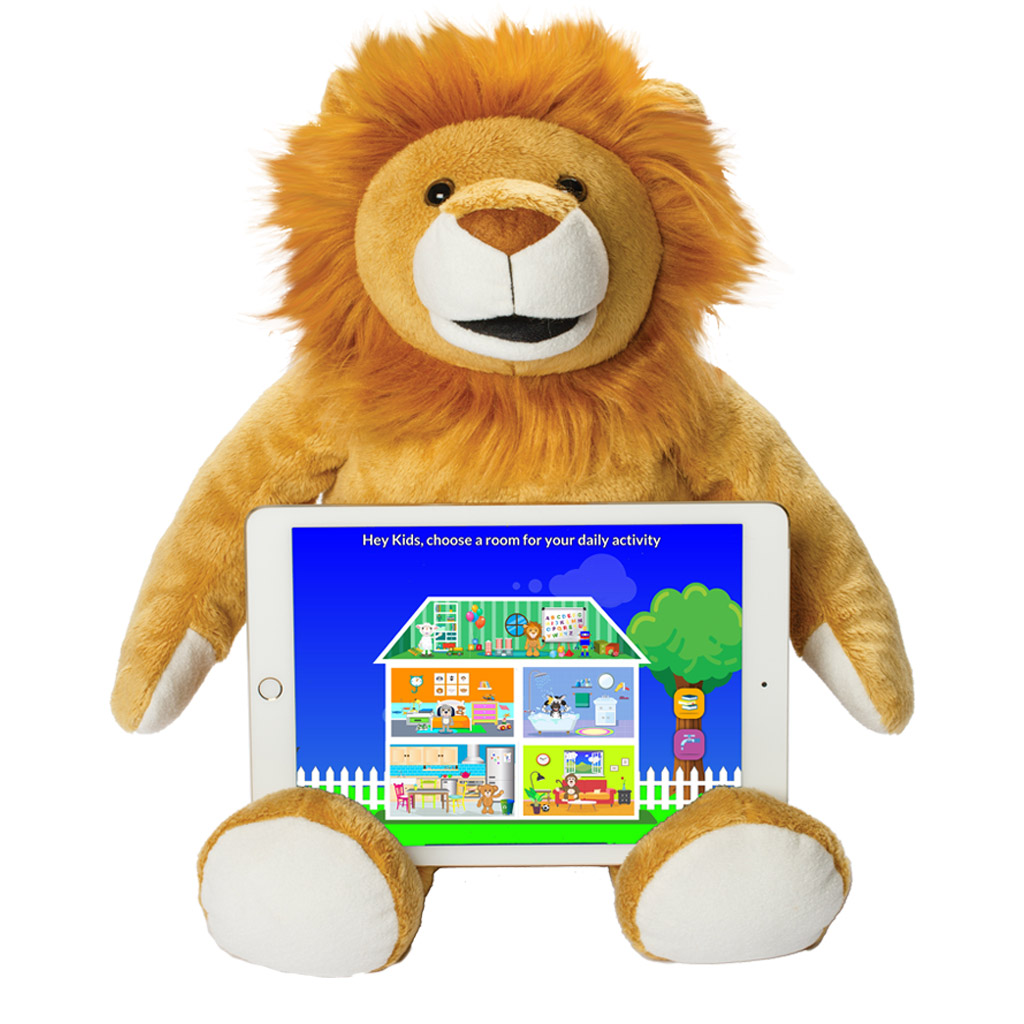 Bluebee Pal Pro
Ages: 3 - 7
Price: $84.99
Type: Toy, App, Game, Book, Audio, Gear & Equipment
By
Kayle Concepts LLC
Description
NEW 4.0 Bluebee Pal Pro is an interactive plush learning tool with a FREE companion (life skills /educational app) that connects to all IOS and Android Devices. Our patented technology allows Bluebee's "mouth and head" to move while reading stories, teaching through educational games, learning a language and singing songs.

It's an assistive Technology Tool for all mainstream children and special needs.

The Bluebee Pal Program includes:
• Interactive Plush Learning Tool (Animal of Choice)
• Bluebee Pal Curriculum
• Bluebee App
• Bluebee Pal Book
• Bluebee Pal Activity Guide


Review Highlights:
We loved the "huggable" technology concept and so did our daughter. Setup is very easy. It's essentially a bluetooth speaker wrapped in a cuddly animal that will lip-sync whatever you want. It will read aloud anything, from anywhere, not just their apps. It can even act as a speaker phone, which was a neat feature when dad was out of town. We limit our child's screen time and this toy helps bridge the gap so your child doesn't have to be glued to a screen to get the benefits of a story, a riddle, or a lesson. It's hard for a "teddy bear" (or lamb) to compete with animated graphics after a while so I'd recommend simply not letting your child control whatever synced device you're using, at least at first. We're currently using Lilly the Lamb to teach our child basic Spanish words. I also use it when I don't want to read the same story again. Put the physical story book in their hands and have them follow along to develop word-sound recognition, phonemic awareness, and practice their sight words. It's a helpful, engaging, and open-ended teaching toy/platform that makes for a better distraction than simply handing your child a tablet.
We opened the box to find Lilly, a very soft sheep doll. The sheep is well made with high quality materials and a pretty good speaker. The mechanics in the animal made the stories come to life. Lilly moves her head and mouth and sometimes it really looks like she is talking! After playing part of a story we decided to download the educational app. Bluebee app was on par for other preschool level apps. It had opportunities to record our voice, read, letter/color identification and solve puzzles via mini games that incorporated skills such matching, eye-hand coordination, and basic observation/analysis. We really enjoyed our time with Lilly and still have her tell her stories and sing funny songs for us. We liked that we could play any podcast or story and Lilly would tell it! I'd recommend this toy for preschool-second grade.
Voice recording and playback kept my child busy and entertained for over an hour. He especially enjoyed the moving mouth during playback. The material of the toy was very soft yet easy to spot clean.
Bluebee pals offer a wonderful opportunity for students to be engaged during a lesson. Children in my class really loved watching the lion talk as well as listen to a story or sing a song. Children were less visually distracted because they were watching the lion! Set up was so easy and I could turn on any app for the lion to talk out. My first graders loved to hear him sound out words on different apps.
This Assistive Technology Tool provides a great opportunity for both fun and learning! It's engaging for young students of all learning types. The Bluebee Pals can enhance learning in a variety riveting ways. Any song, app, or story (in any language) can be read by one of the plush characters. The cuddly animals are relateable to kids, which makes the teaching become more meaningful as kids view the Pals as their peer more than an adult. The depth of understanding and retention increases as a result. The creative play and serious learning possiblities are endless.
Buy this product at:
As an Amazon Associate we earn from qualifying purchases.